17:17, 10 January 2017
Whooper swans flew to Issyk-Kul lake for wintering
AKIPRESS.COM - "Initiative Archa" public fund executive director Dmitry Vetoshkin shared the photos of swans he took on the Issyk-Kul lake.
According to Dmitry, the birds captured on the photo are whooper swans and mute swans that migrated to Issyk-Kul for the winter. The whooper swans are listed in Kyrgyzstan's Red List of Threatened Species.
"Swans are very timid, so if you see them, do not get too close to them. It will scare them," he said proposing introduction of a moratorium on shooting swans in Kyrgyzstan.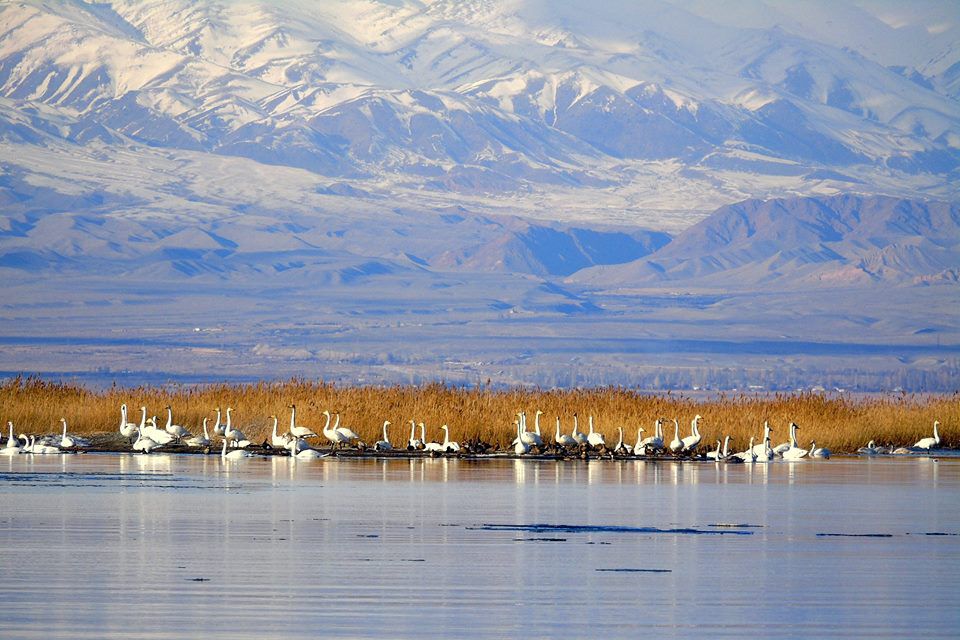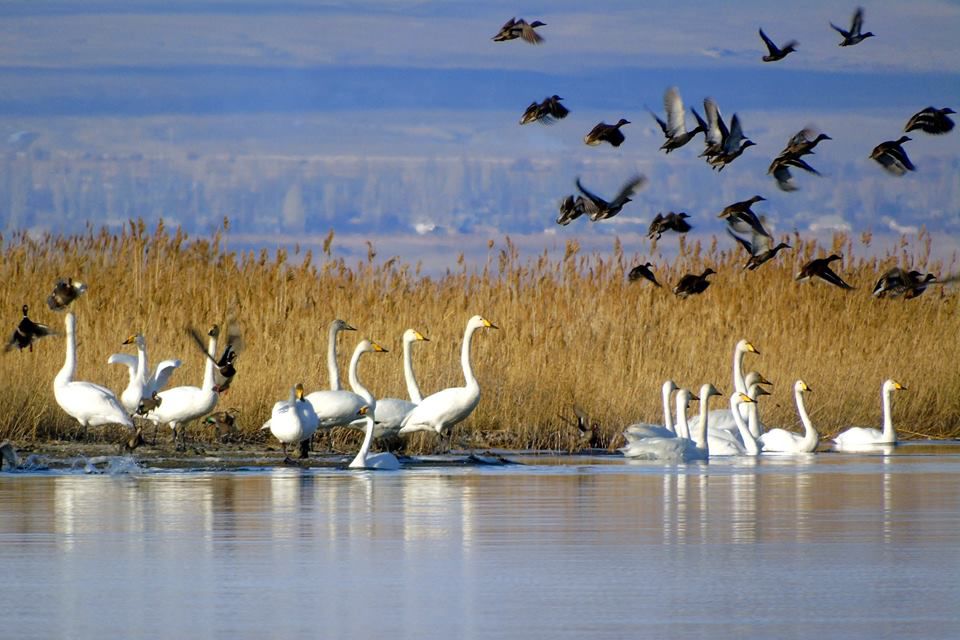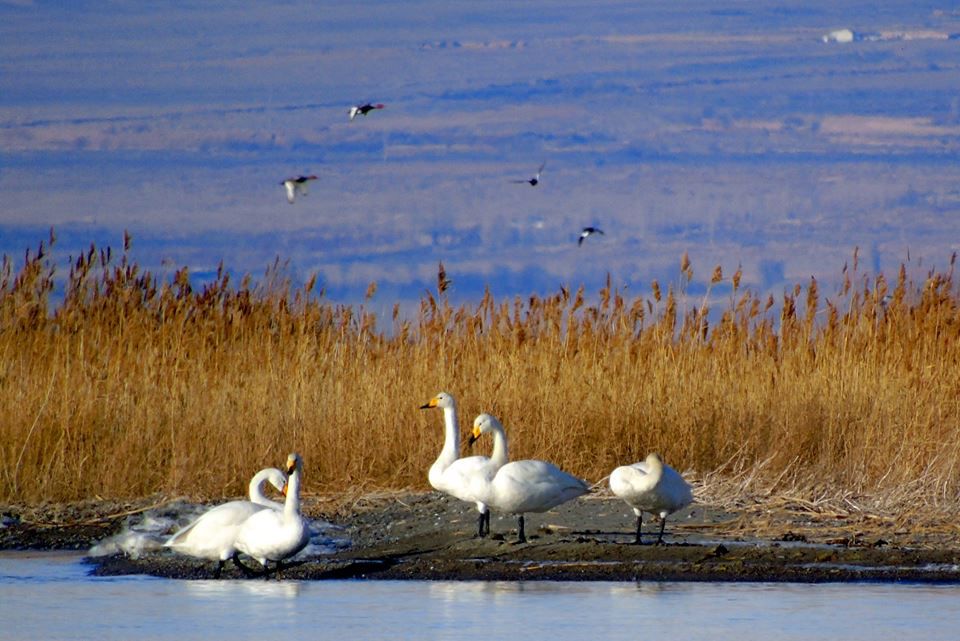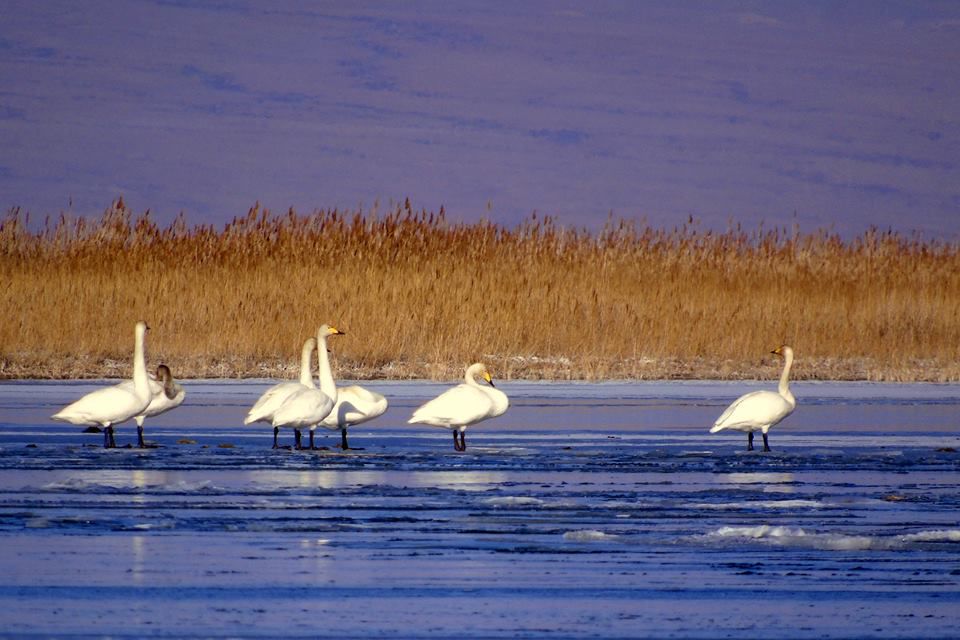 back
Share via WhatsApp
to main