World Prematurity Day: Volunteers knitting life
AKIPRESS.COM - The World Prematurity Day is marked on November 17. This Day is observed since 2009 at the initiative of the European Foundation for the Care of Newborn Infants amid around 15 million children born prematurely a year, which is in average every 10th newborn.
When born, premature babies are very weak and need warmth with their thermal regulation underdeveloped. Apart from usual medical equipment, 100% pure wool clothes and blankets can help. Pure wool allows premature babies stay warm and produces micro-massage effect stimulating the nerve endings of the skin and preventing babies from falling into deep sleep and stop breathing, which would require resuscitation efforts.
Loss of warmth pushes organism to spend energy not for growth and development, but for body warming. To avoid this, a baby should be kept warm and here pure wool clothes help.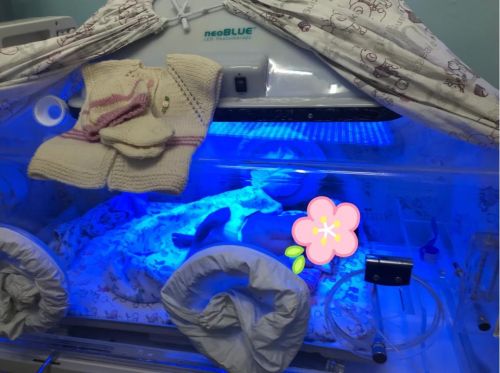 Such pure wool clothes and blankets are knitted by volunteers. Founded in Kazakhstan by photojournalist Karla Nur, 28 Knitting Stitches Club network has spread to Kyrgyzstan, Uzbekistan, Russia, Belarus, Ukraine. The title is explained with the number of stitches required to knit a socket for a preemie. The network consists of around 2,000 volunteers.
The 28 Knitting Stitches Club in Bishkek was established in October 2015 by activist Bermet Toktogulova. Bermet came from Almaty, where she volunteered in the Club and was surprised to find no similar project in Kyrgyzstan. Since establishment in Bishkek, the Club has grown and has around 40 active members now from 16 to 70 years of age and has opened a branch in Osh city.
Volunteers of the Club visit maternity hospitals every month and hand over wool clothes and blankets to preemies.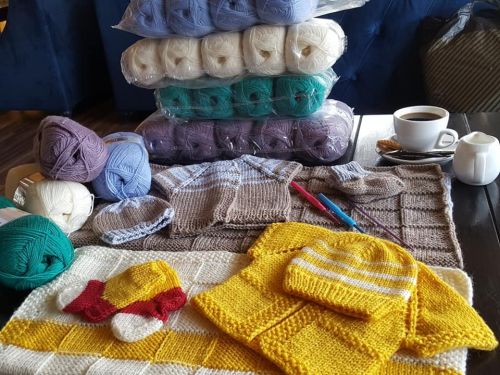 "We like knitting and find it important to help such babies to survive. We try to recruit more volunteers. Sometimes mothers of preemies join us and begin knitting for other premature babies. We buy pure wool ourselves to knit for babies with extremely low weight under 2 kg," Merim Asylbekova, one of volunteers of the Club, said.
The Club is open for all volunteers, even those who can't knit but are willing to learn and help. "We are glad to all. We are ready to teach those willing to knit. The main thing is that a person is willing to learn to knit and help preemies," Bermet Toktogulova, founder of the Club in Bishkek, said.
"We have also volunteers who do not knit, but provide support to us in organization of meetings or other events. Anyone can become volunteer of the Club," she stated.
Volunteers say their job is important for them. "I volunteer in the Club knitting clothes and blankets because it is important both for me and families of preemies. You realize much more importance of this volunteering when you visit the maternity hospital and see those tiny babies there. It is such a joy to see the clothes you knitted on them, which help them be warm and survive," Barchyn Mambetaipova said.
Anyone can help the Club in this fight for survival of premature children in Kyrgyzstan either by joining @club28petelbishkek or donating pure wool to the Club. For donations: Elsom 0551 000120.