In pictures: Reeducation centers or internment camps? Inside China's Xinjiang
AKIPRESS.COM - China continues implementation of the Belt and Road Initiative, the biggest of its global development strategies for the past years aiming at infrastructure development of the Great Silk Road from China to Western Europe. The main purpose of the Chinese initiative is creation of an extensive transport and transit infrastructure to boost trade turnover. Hundreds of billions of dollars are allocated by China to achieve its goal.
China's Xinjiang Uygur Autonomous Region, also known as East Turkestan, is the core zone of this belt. The region engulfed in anti-government protests today is under the global spotlight again amid reports of mass violation of the rights of Muslim minorities.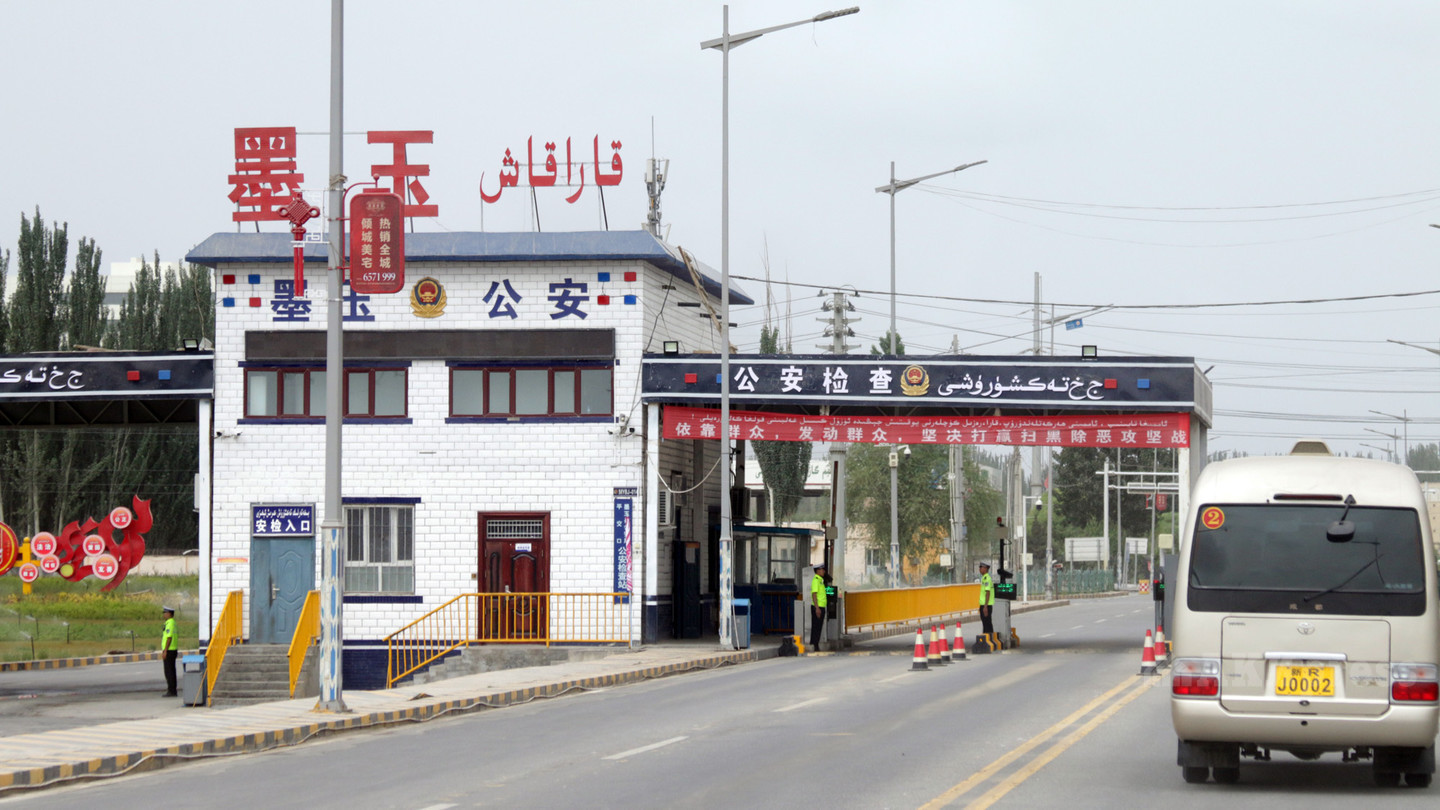 Xinjiang — the Core Zone of the Silk Road Economic Belt
Beijing denies all accusations of the West calling measures taken from 2015-2016 "precautionary security measures and elimination of situations leading to spread of terrorism and religious extremism."
Enhanced control over the Chinese citizens is explained by maintenance of stability in the region for successful implementation of the Belt and Road Initiative.
Billions of investments have been poured on Xinjiang lately: a network of modern roads were built in the deserts, railroads reached the most western point of the country – Kashgar.
Hundreds of thousands of hectares of land from the Taklamakan Desert are turning into fruit gardens expanding the cities and villages nearby. All these measures, according to the central power, must bring billions of investments into now calm region, making it a central link in the new Silk Road.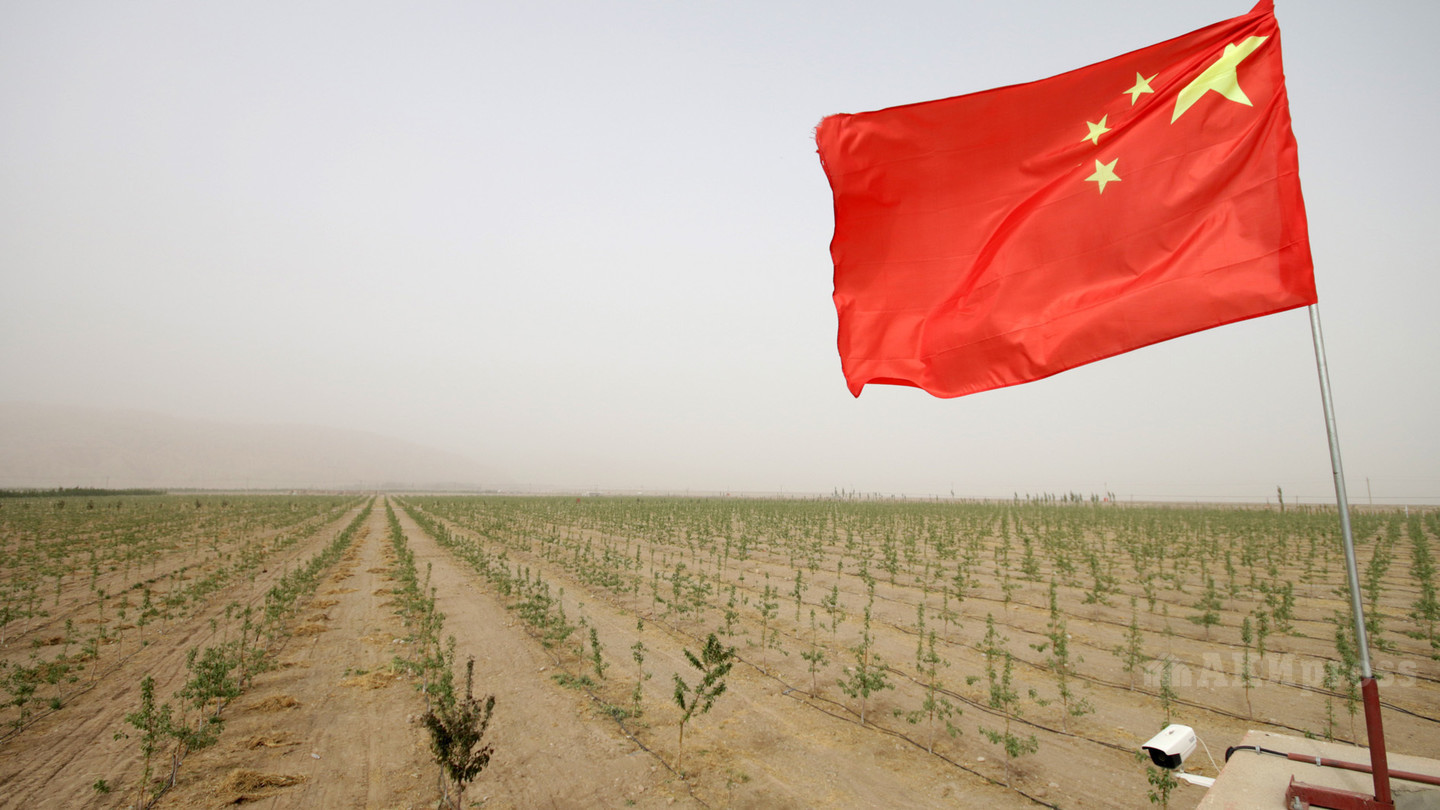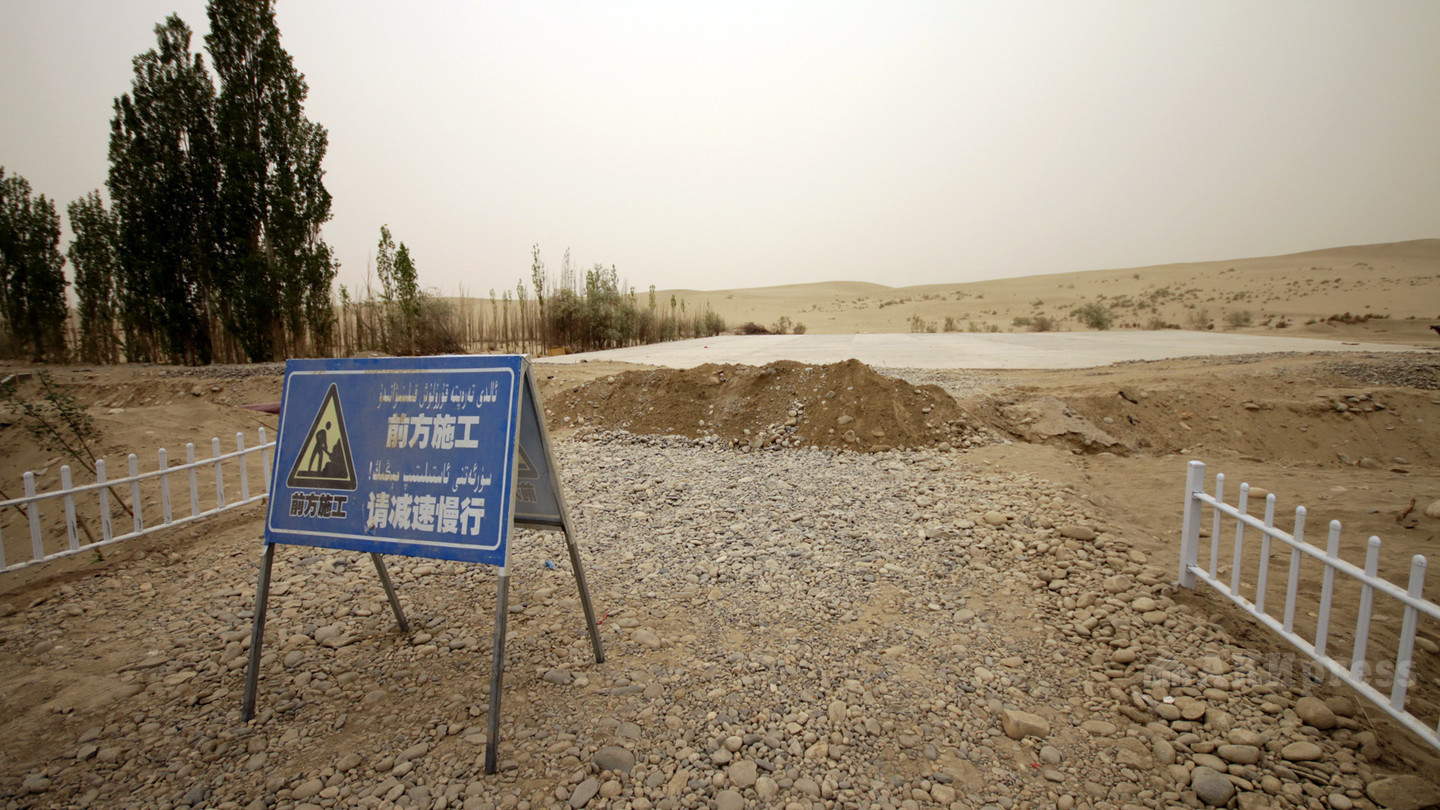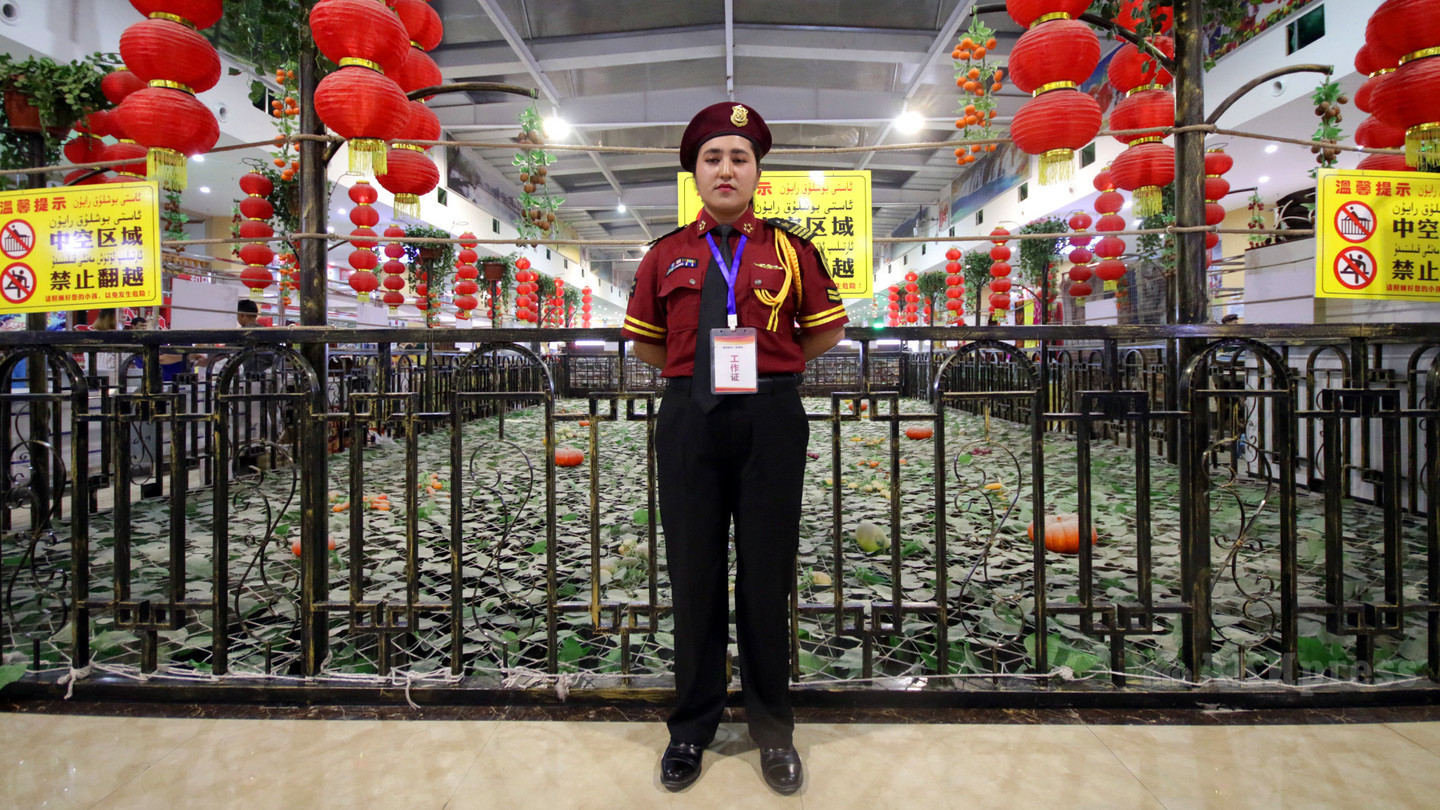 What will Kyrgyzstan gain from it?
Kyrgyzstan could make it through the hard 1990s and lay a ground for economic cooperation in the future having almost 900 km of common borders with China and closeness to trade routes.
Khorgos project on the border of China and Kazakhstan can be brought as an example of successful cooperation within the Belt and Road Initiative. The biggest hub in Kazakhstan, Khorgos is about multi-million trade turnover. The bulk of goods from China to Kyrgyzstan passes through that hub.
Kyrgyzstan hopes to take its place in the Belt and Road Initiative starting from railroad construction to participation in the Digital Silk Road initiative.
China has already become the biggest trade partner and the biggest lender of Kyrgyzstan.
28 months without violence
A tourist visiting Xinjiang for the first time and Urumqi, particularly, spots immediately the main difference of these cities from other Asian cities: unprecedented number of CCTV cameras on the streets birthing questions about Chinese government's security measures. But stability and security are the key words of authorities of western China. The region has been the area of inter-ethnic clashes since the end of the 1990s. The last terrorist attack in Xinjiang occurred in December 2016.
On April 22, the Exhibition of Major Violent Terrorist Attacks and Violent Crimes in Xinjiang highlighting "28 months without violence" was held in Urumqi to display weapons seized from militants in Xinjiang as well as photos and videos about Chinese government's anti-terrorism measures. An exhibition guide there tells visitors about blasts and attacks that occurred in the region, and uncensored photographs depicting corpses and video footages of the attacks are there to shock visitors and call fear of terrorism.
A big screen tells about security measures taken by authorities:
"Since 2014, Xinjiang has destroyed 1,588 violent and terrorist gangs, arrested 12,995 terrorists, seized 2,052 explosive devices, punished 30,645 people for 4,858 illegal religious activities, and confiscated 345,229 copies of illegal religious materials."
The stand ends with the words "28 months without violence."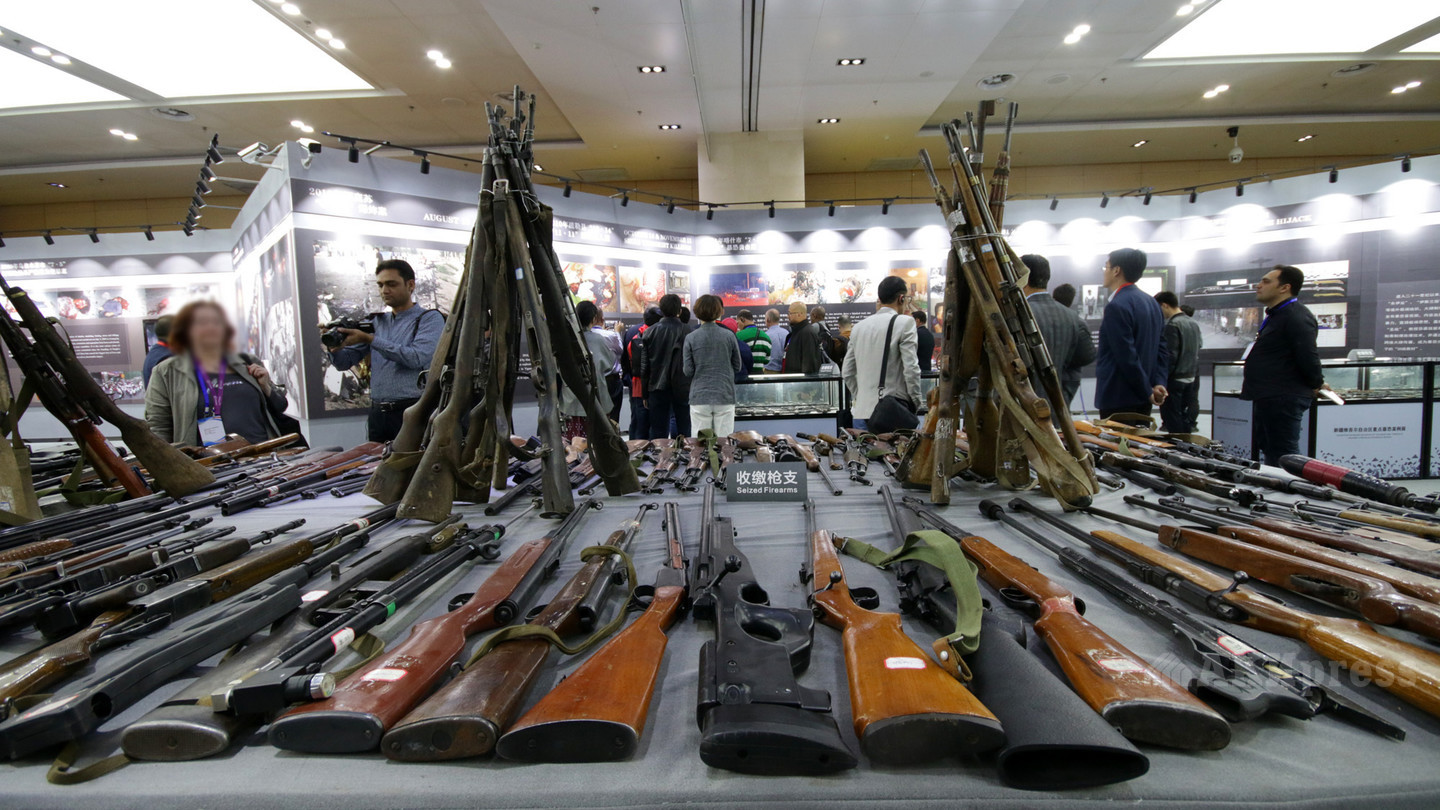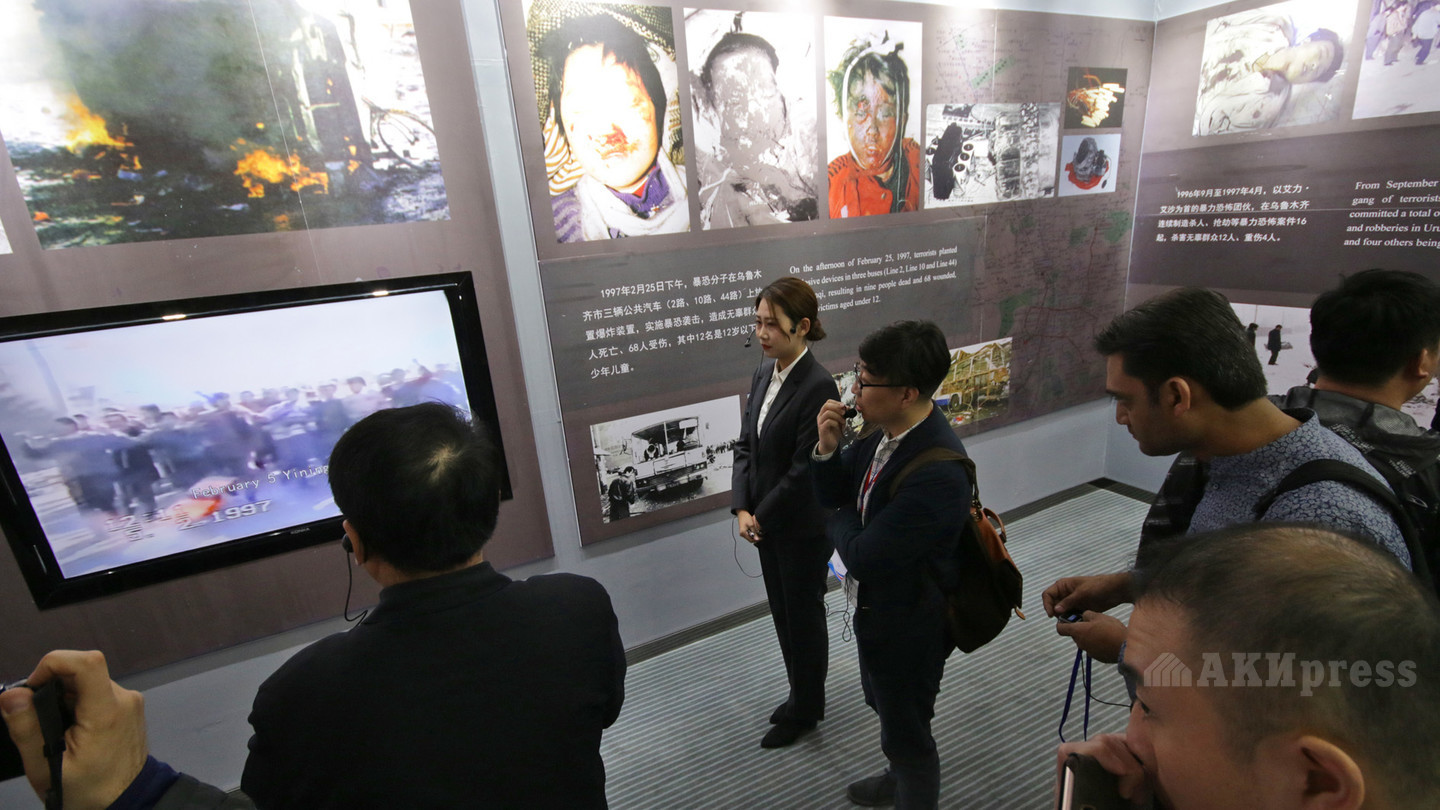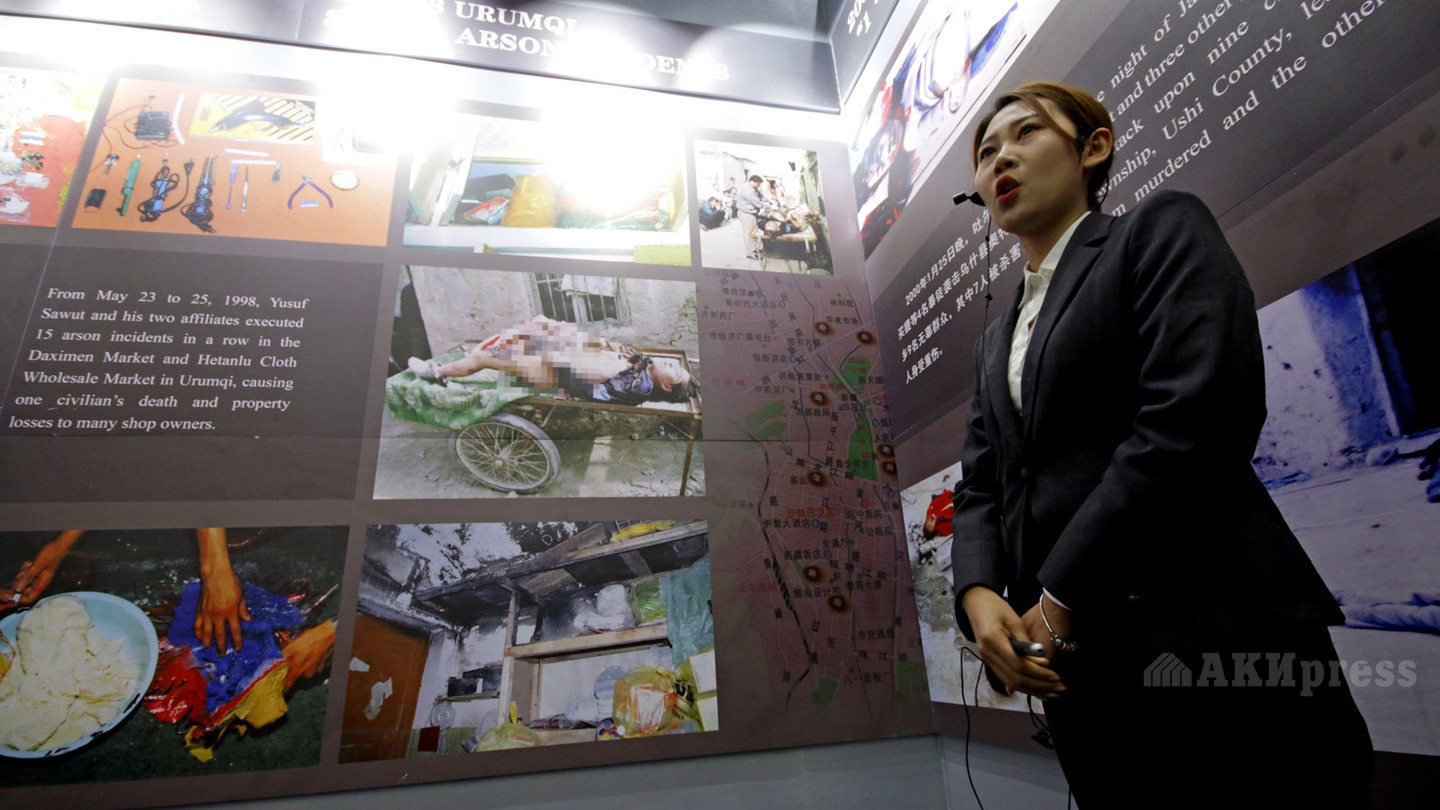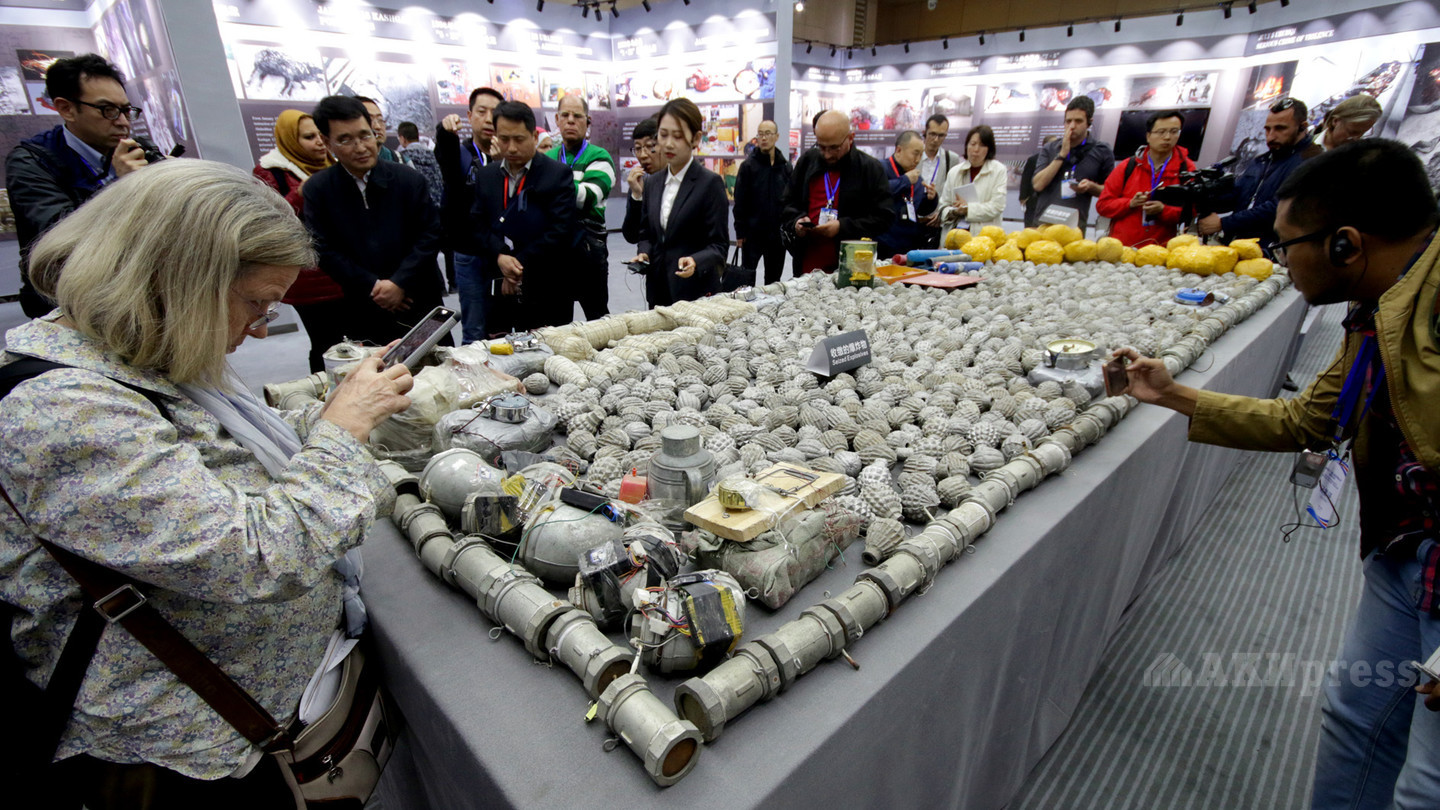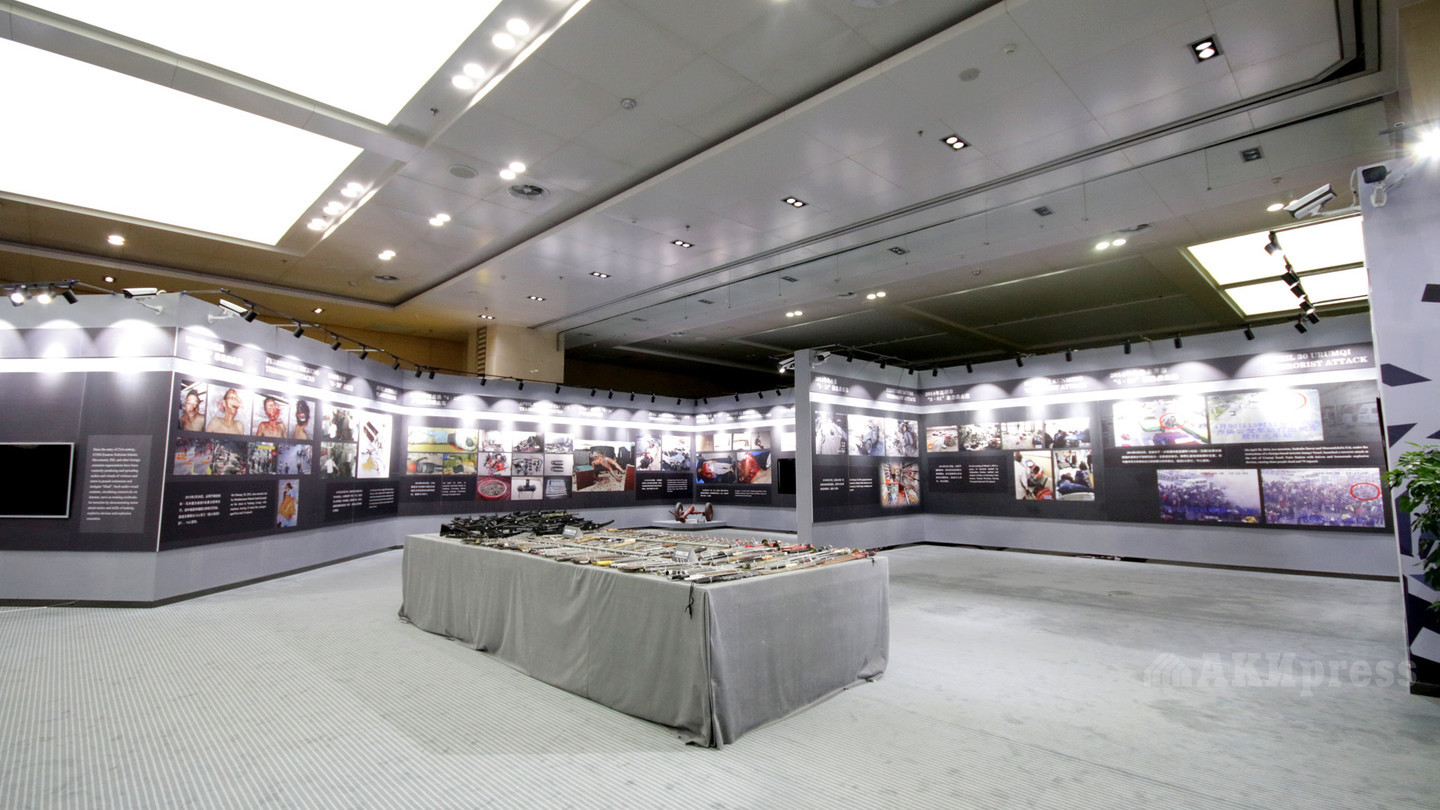 All-Seeing Eye
Central power made changes in the leadership of Xinjiang several years ago when the Belt and Road Initiative was just announced. Communist party secretary Chen Quanguo took the reins in Xinjiang in 2016.
Since August 2011, Chen was the Party Secretary of Tibet Autonomous Region. Media reports describe his successful experience of suppressing protests in Tibet as very useful for Xinjiang, which has become one of several regions where new technologies have come to the aid of traditional methods of combating crime: plenty of CCTV cameras with face recognition and powerful servers with artificial intelligence leading constant monitoring and analysis in real time.
In the last 4-5 years, the presence of police has significantly grown in the region as over 90,000 new employees were hired, mostly among local population as assistants to police.
Over 2,500 police stations were mobilized across Urumqi since 2015. Those stations are located just 200-500 meters away from each other; it allows policemen to arrive on needed spot in a matter of seconds. All the stations have access to video surveillance. In case facial recognition systems spot a suspected or wanted person, they are detained really quickly.
Cameras are in all corners, roads, streets, intersections, they record every movement. Metal detectors, scanners and access control systems are also installed in everywhere: buildings, large residential complex, shops, mosques or any other place of people's gathering such as bus stops, train stations, bazaars, etc. In most of the cases, people must show the police and security personnel their ID cards.
Almost all entrances are equipped to record videos and photos of drivers and plates, and have massive metal barriers that make sure any terrorist attack using cars won't happen. All gas stations in the region are equipped with a safety belt. Human rights defenders also claim that citizens' mobile devices are also controlled by the state. When crossing checkpoints, border guards are eligible to ask to show what's in the phone memory. Under such conditions, according to the police, the level of street crime is naturally minimized.
That's why none of those who talked to journalists in Xinjiang as part of a press tour did not question the need for such measures, because "they need security and stability."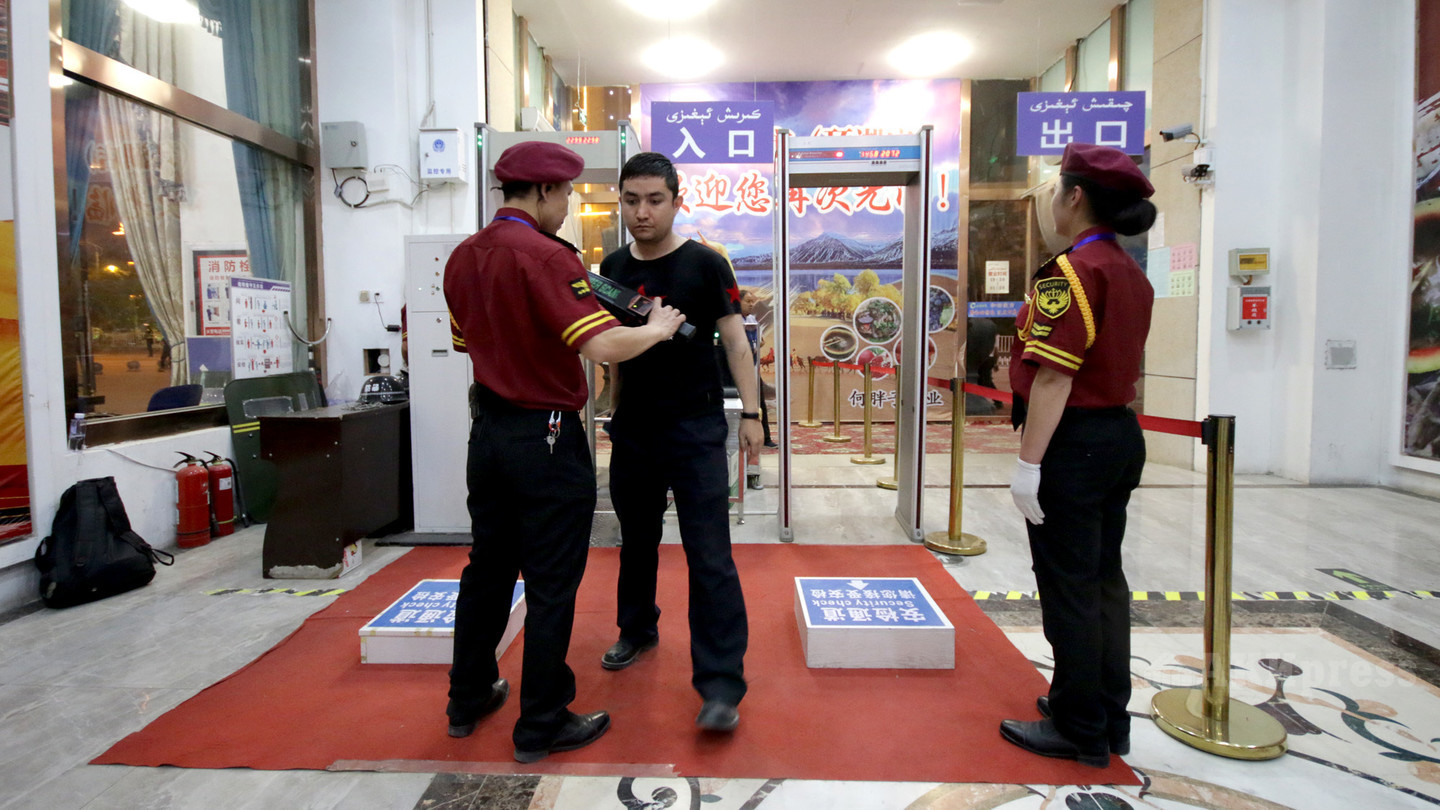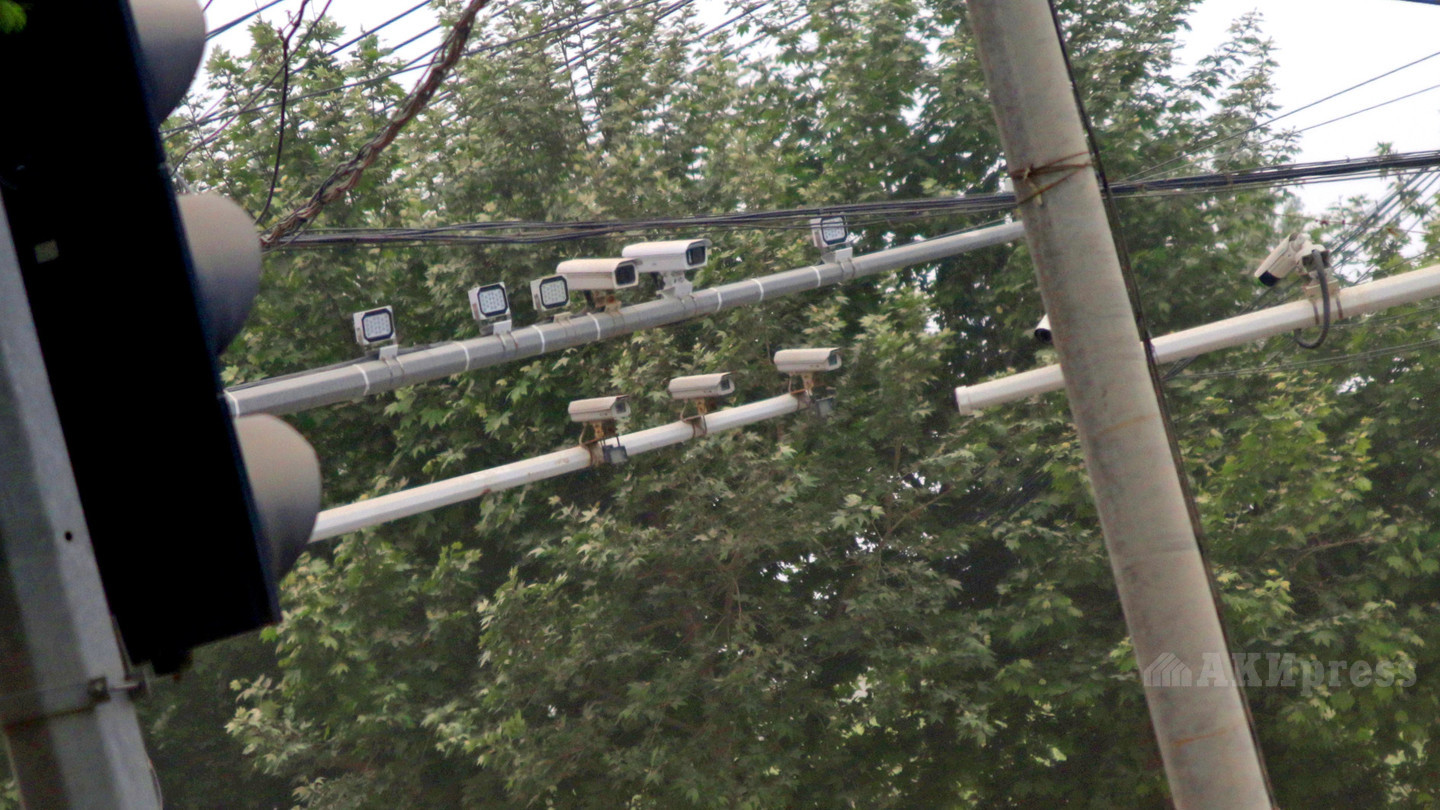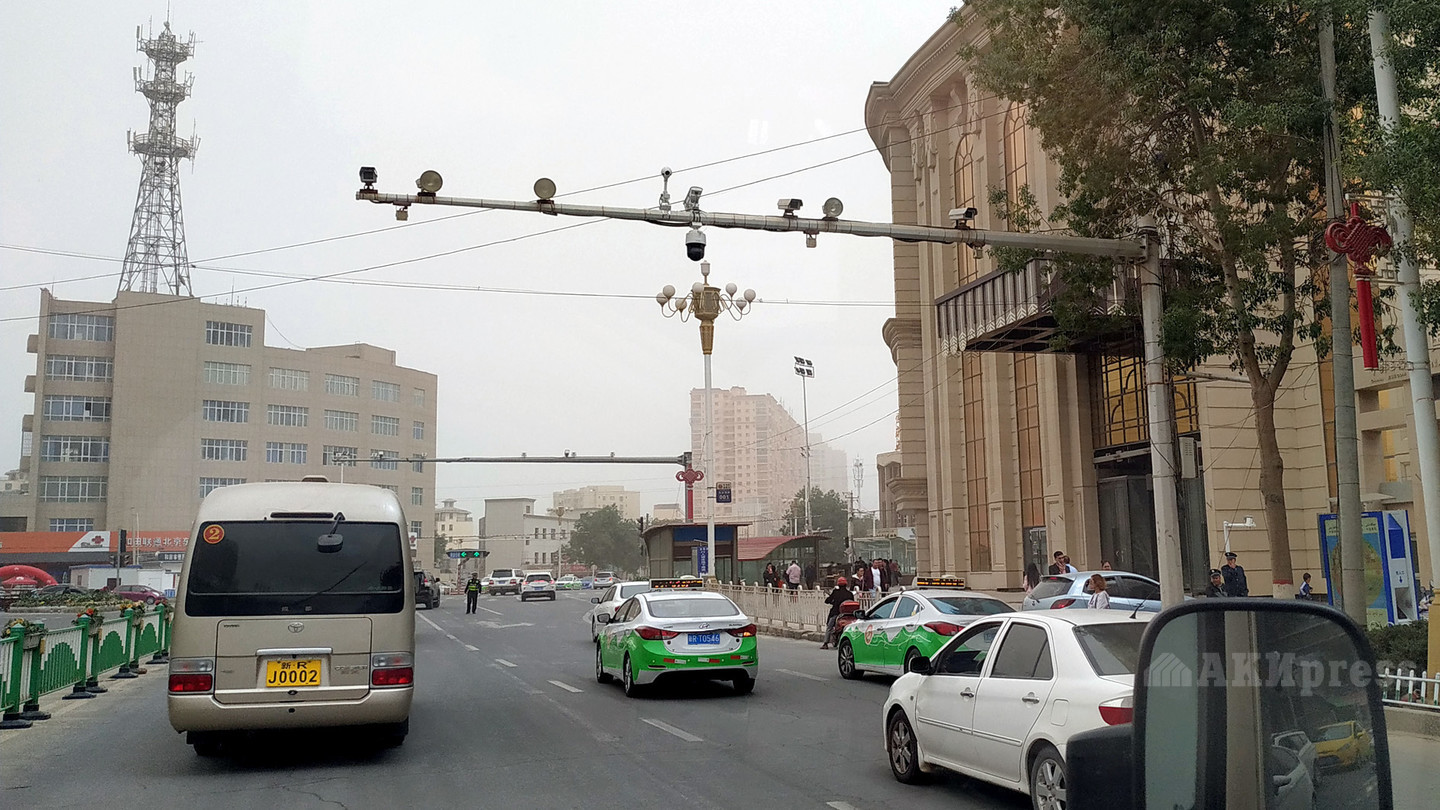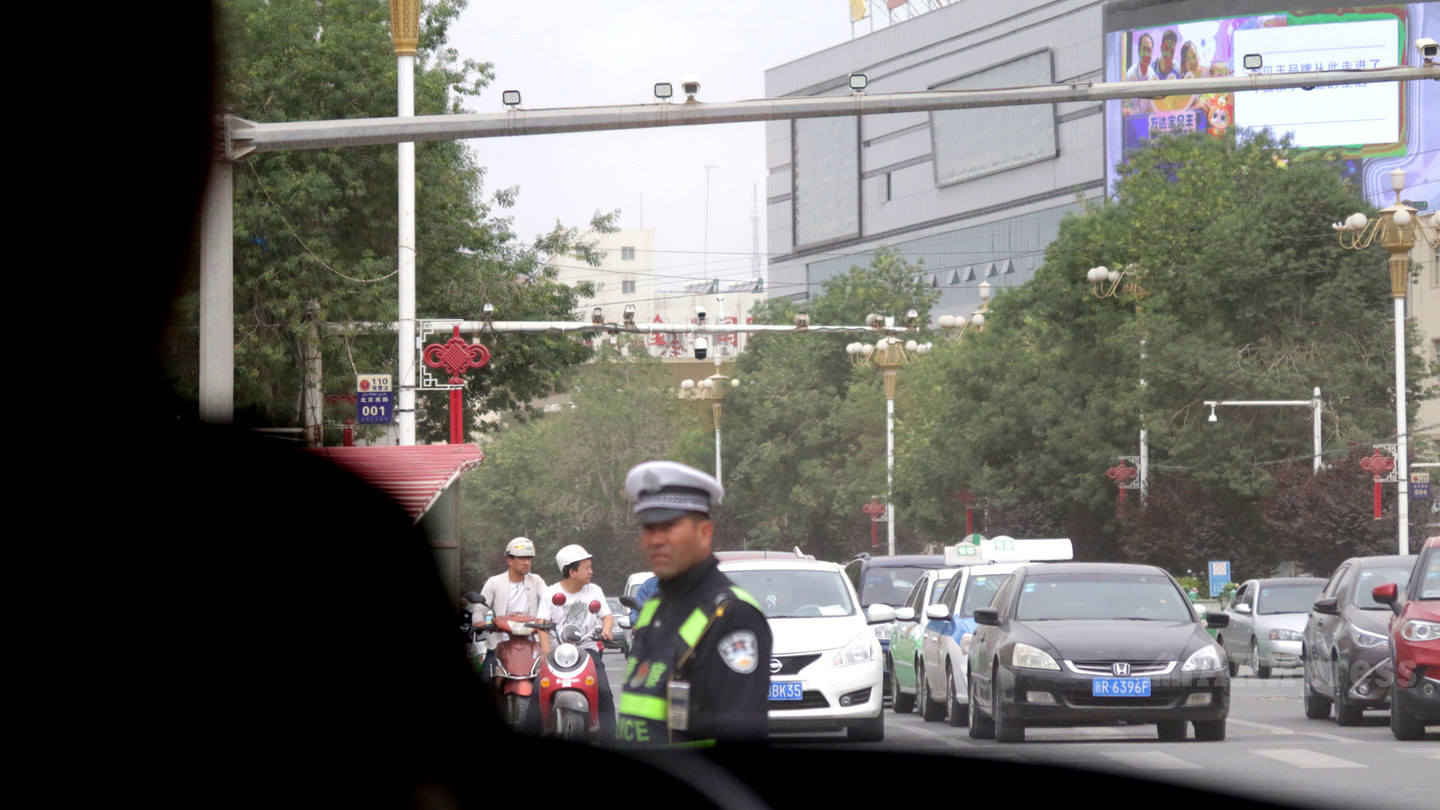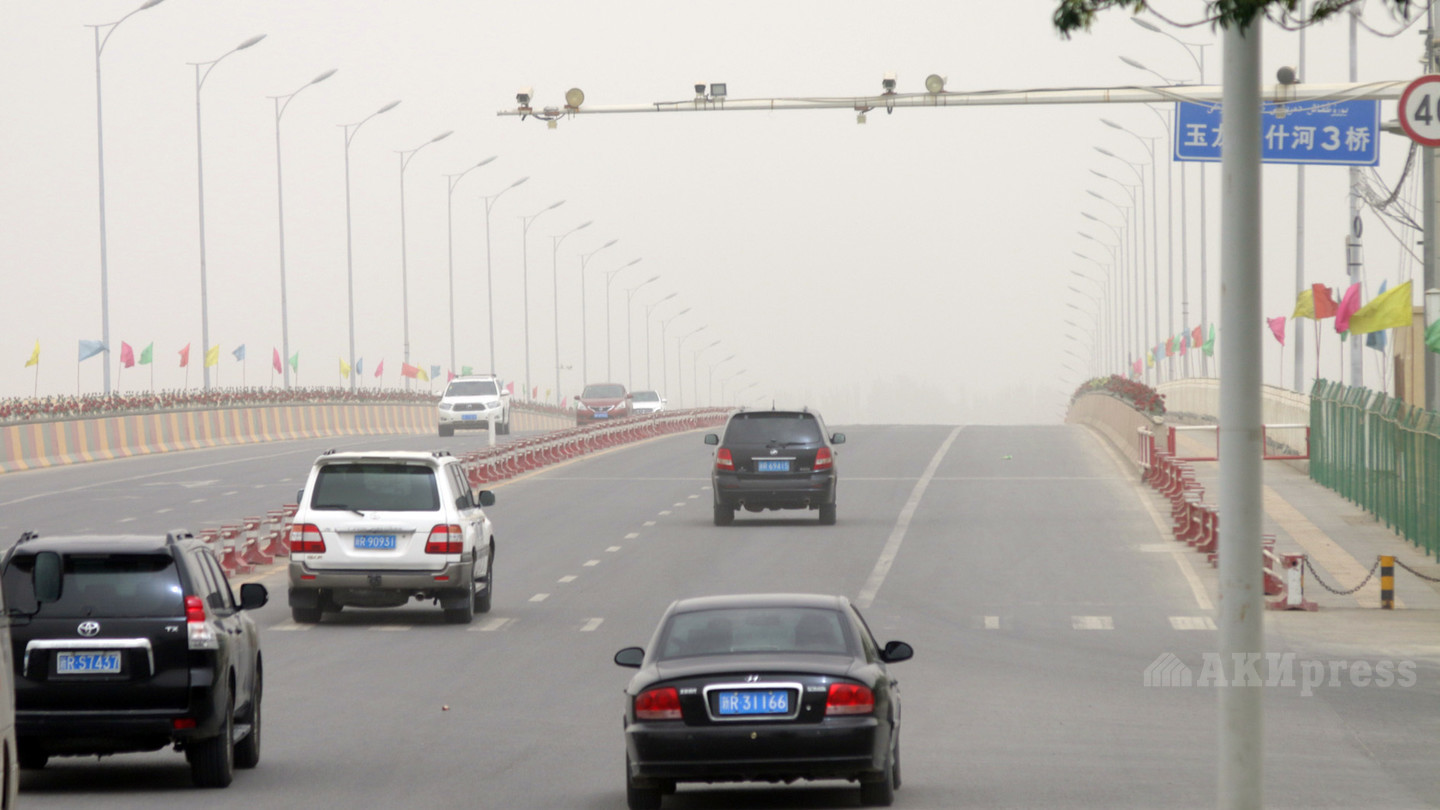 Camps. Education or reeducation?
During the press tour organized by the government of China, journalists were able to visit the "vocational training center" in Wensu County, Aksu Prefecture in Xinjiang Uyghur Autonomous Region.
Such centers are known as internment camps in the west. Beijing has drawn international condemnation for its mass internment camps in Xinjiang, where human rights experts estimate thousands of Uygurs and other Muslim minorities have been held for political indoctrination. The government insists they are "vocational training centers" needed to counter "religious extremism" and ensure stability.
Officially, XUAR has several dozens of such "vocational training centers". The exact number of them is not reported.
The press visits to the internment camps are organized by the Chinese government, which opened access to them only this year, in a strictly regulated manner and to certain centers only.
We talked to some of those students in the center.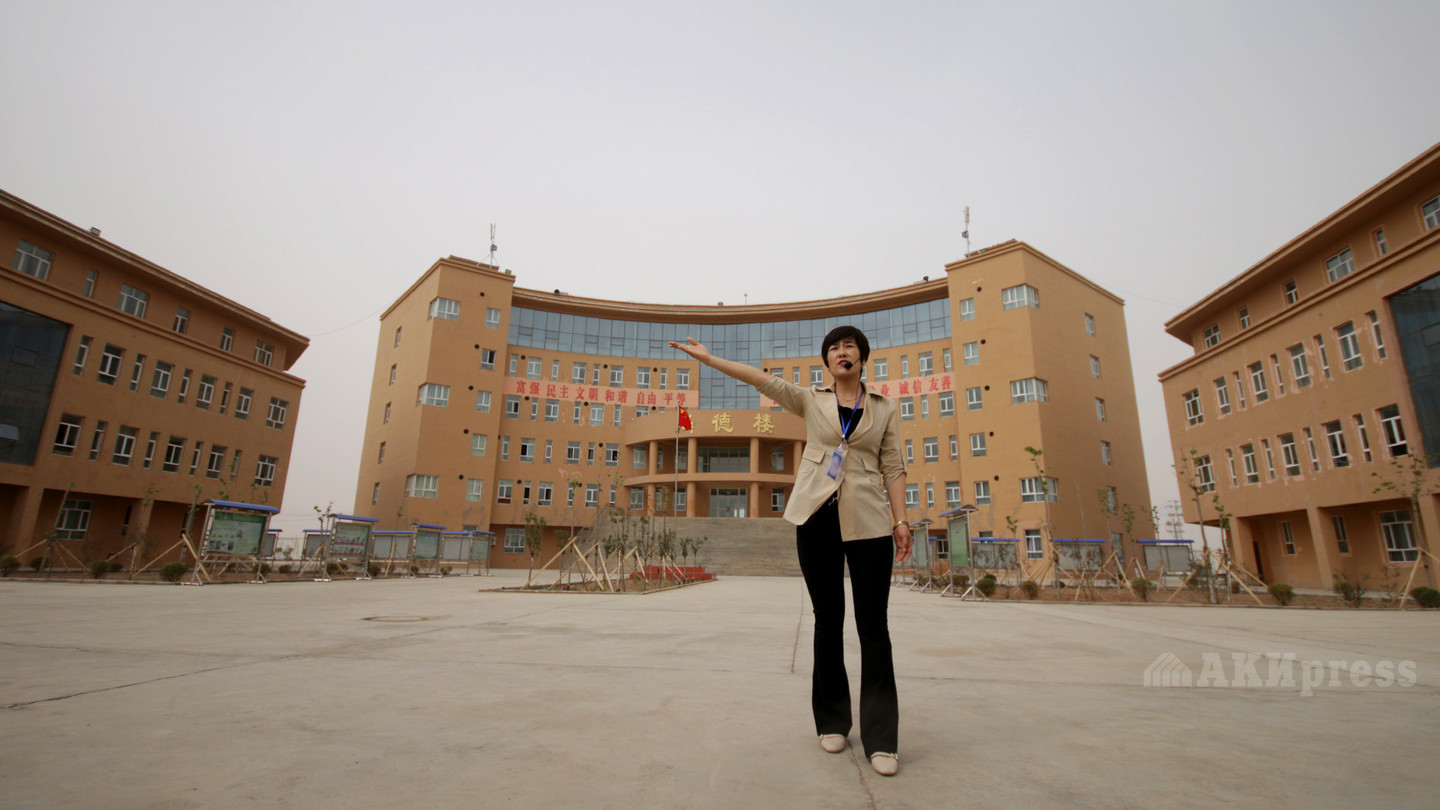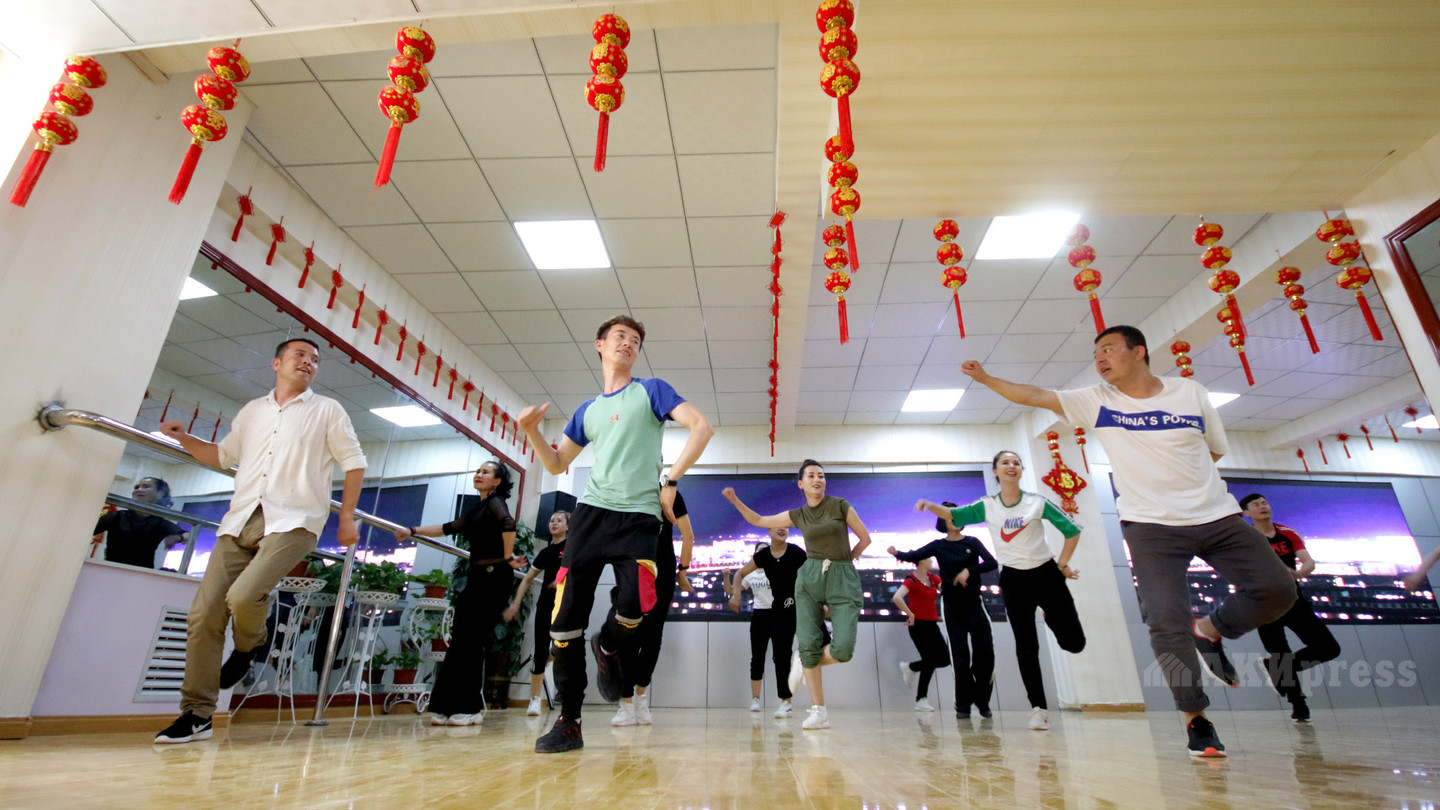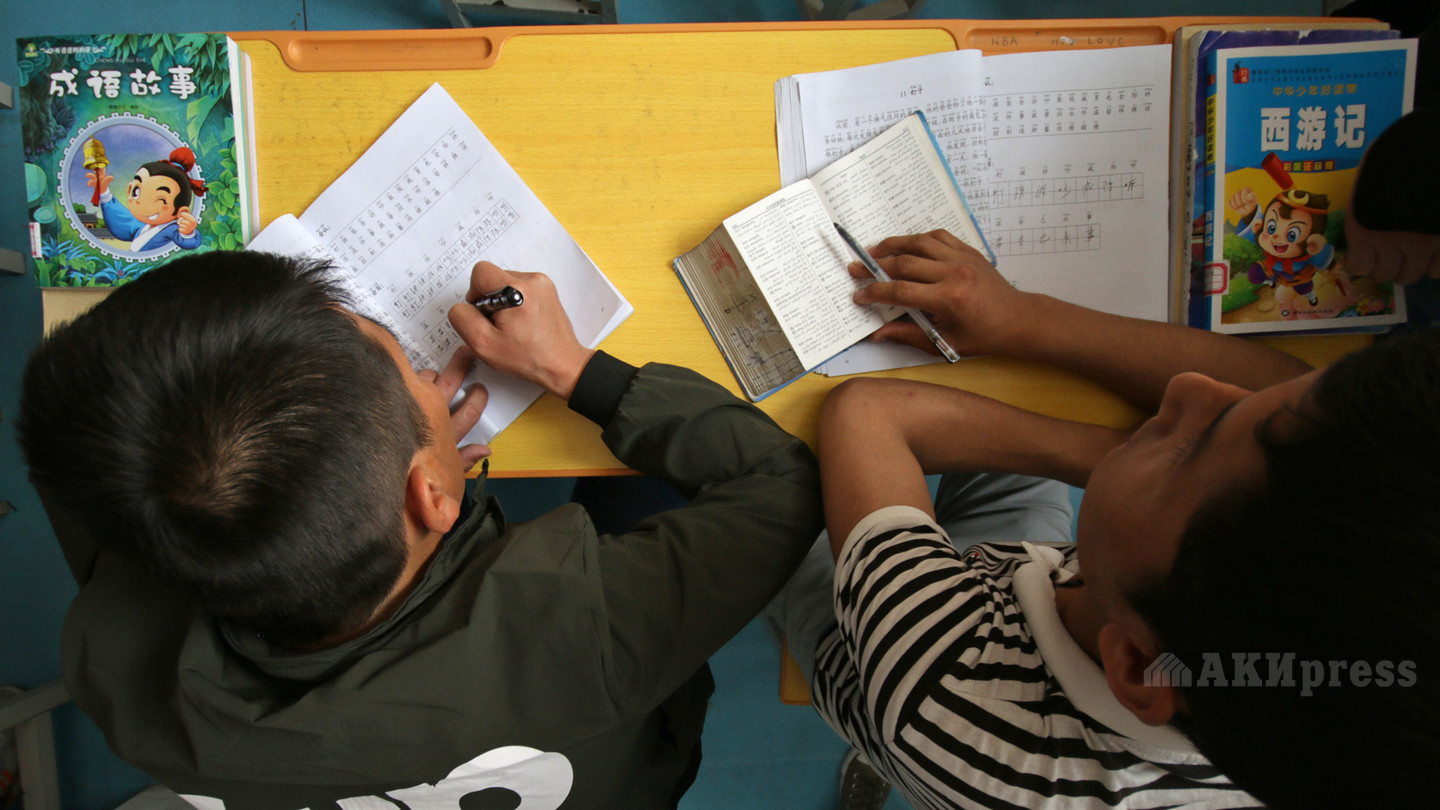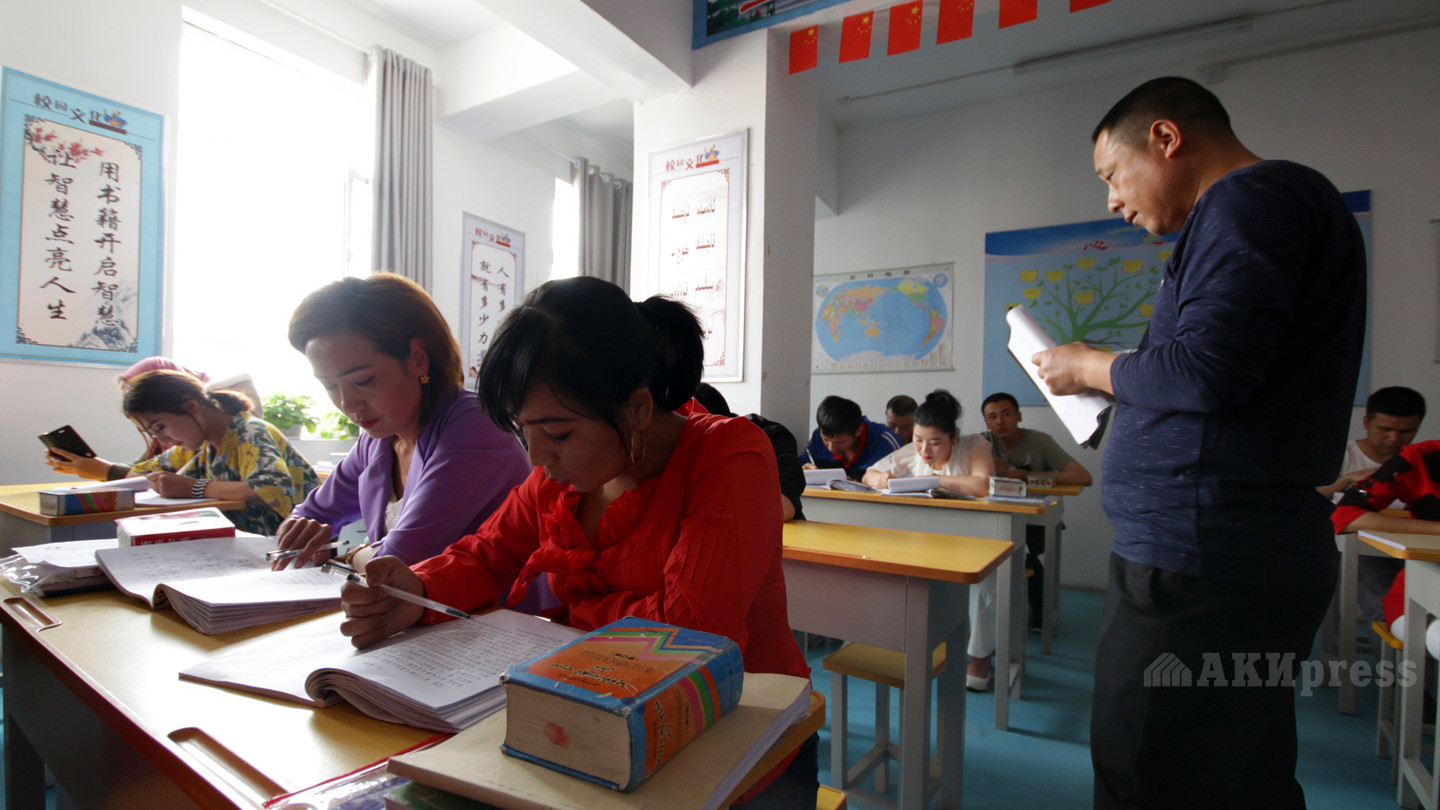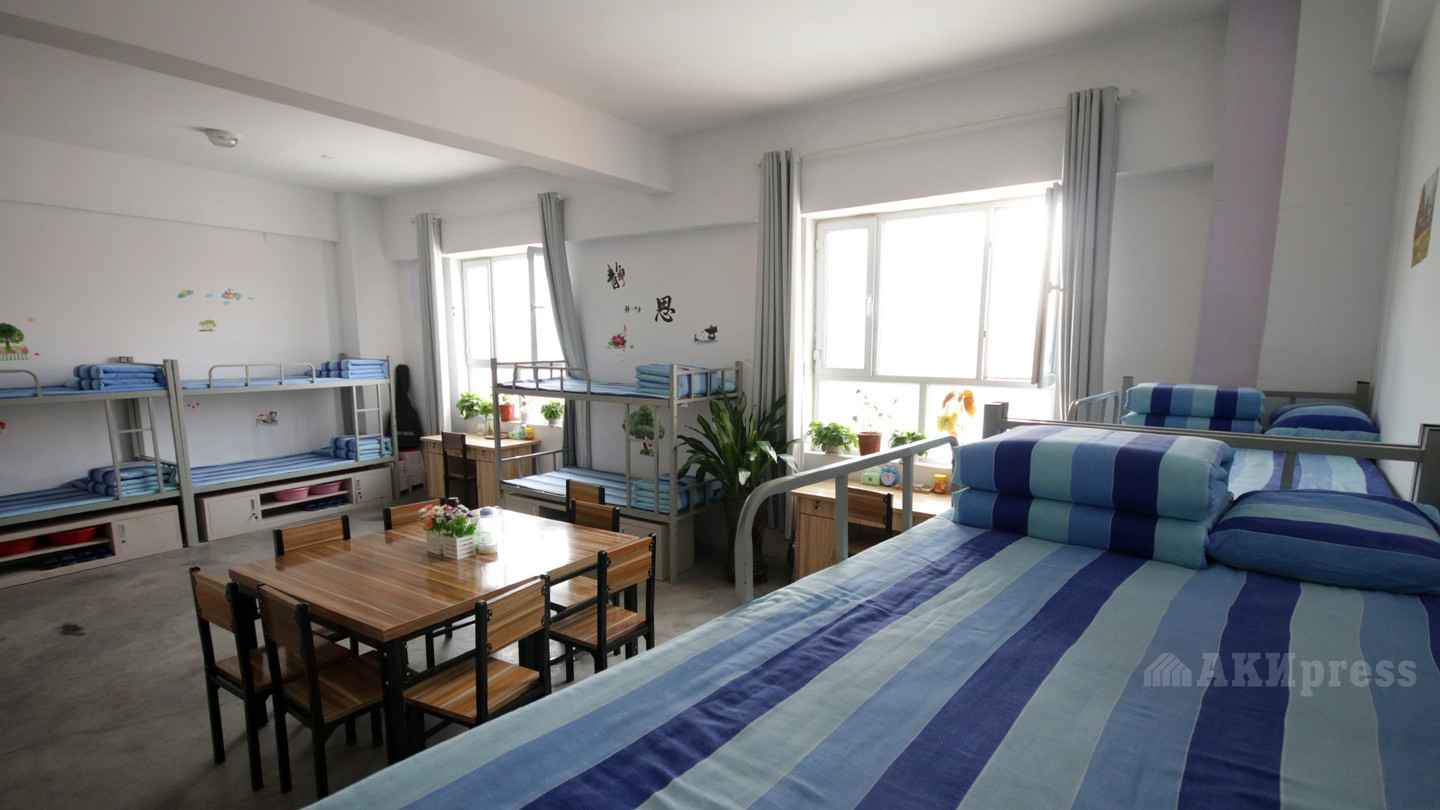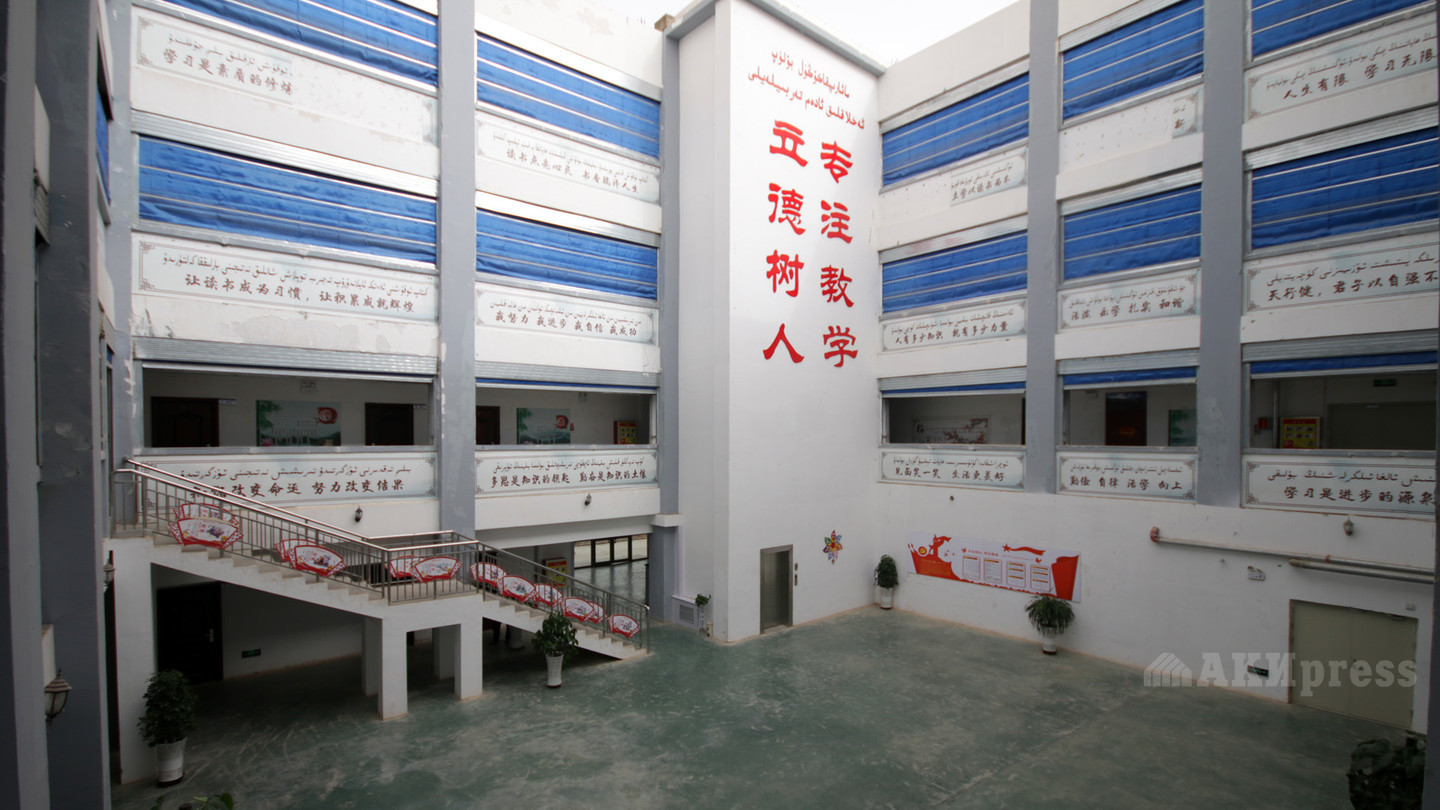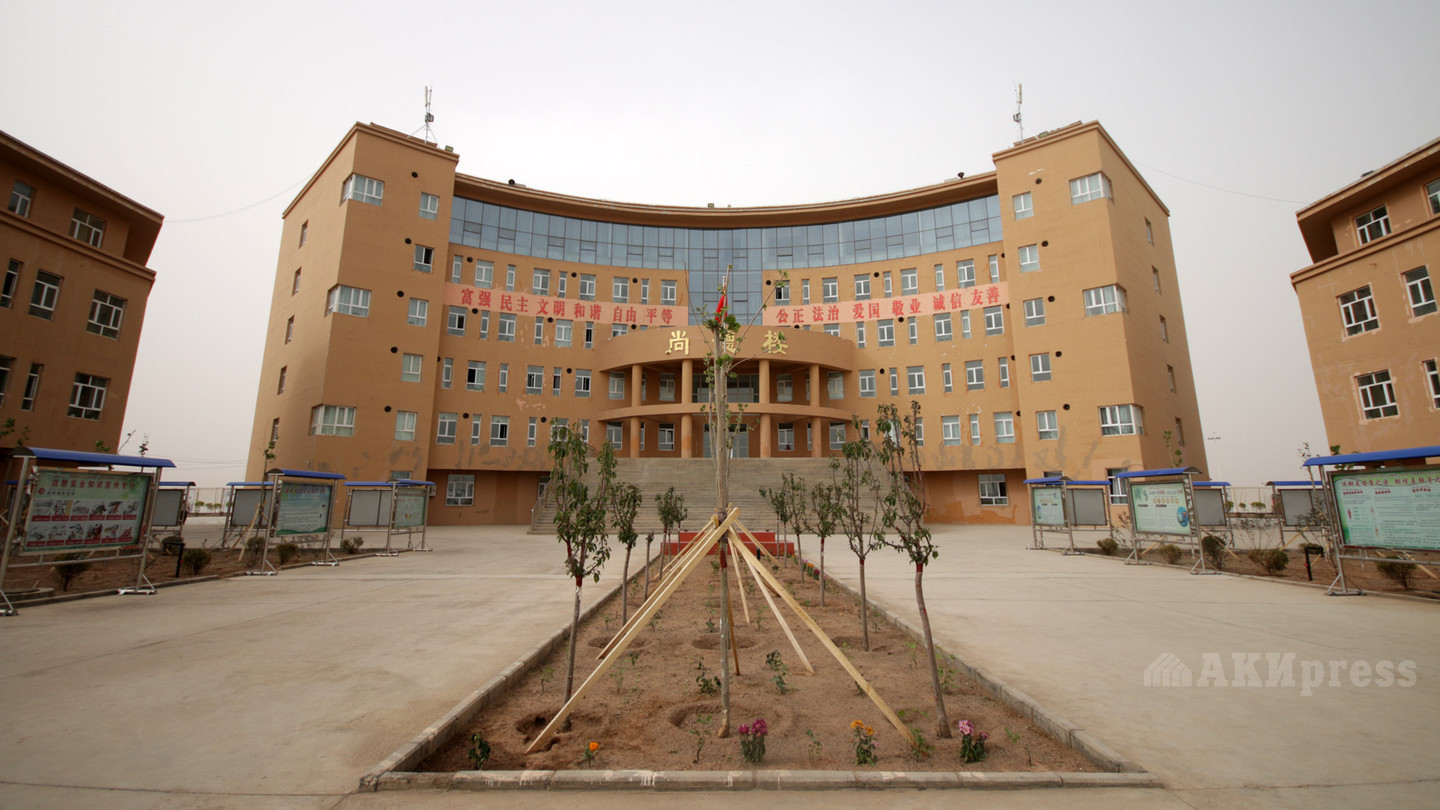 Ainur
The story of 26-year-old ethnic Uighur Ainur resembles the stories of the rest of the young people in Wensu. She ended up there in May 2018 and says it was her choice.
"I've read various information on the internet and books propagating extremism. I thought that the Han Chinese had different faith and Muslims should not communicate with them. I used to cover my entire body with black robe... Now I'm learning the laws and the state language. After the exams, I plan to study production of national clothing and graduate in a couple of months," she said.
She also told visiting reporters that she can freely communicate with her relatives and can leave the center 3 times a week in between Fridays and Mondays.
Kurmet
27-year-old Kurmet said he is from Komsomol village of Aksu Prefecture. When we met him, he had a geography textbook, it was open on the page depicting the map of northern Xinjiang.
Before the center, he never left his village and had small circle of friends. But one day, Kurmet said he "fell under the influence" of radical Islamists. Watching their religious extremist videos shared with him, he started hating the Han Chinese, he says. But meeting with village party committee, he realized that he did not know a lot about the history of China and relationships between its peoples. He took the advice of the party committee and started learning the laws and state language.
Kurmet was cheerful when answering the questions. He said he does not see anything bad in his education and believes that it will give him a more skilled work.
The main reason for international condemnation of China is cruel conditions of those reeducation camps.
But both Ainur and Kurmet did not complain on the conditions of the center. They both said they do not do not perform religious rites, in particular, Muslim prayer, inside the institution.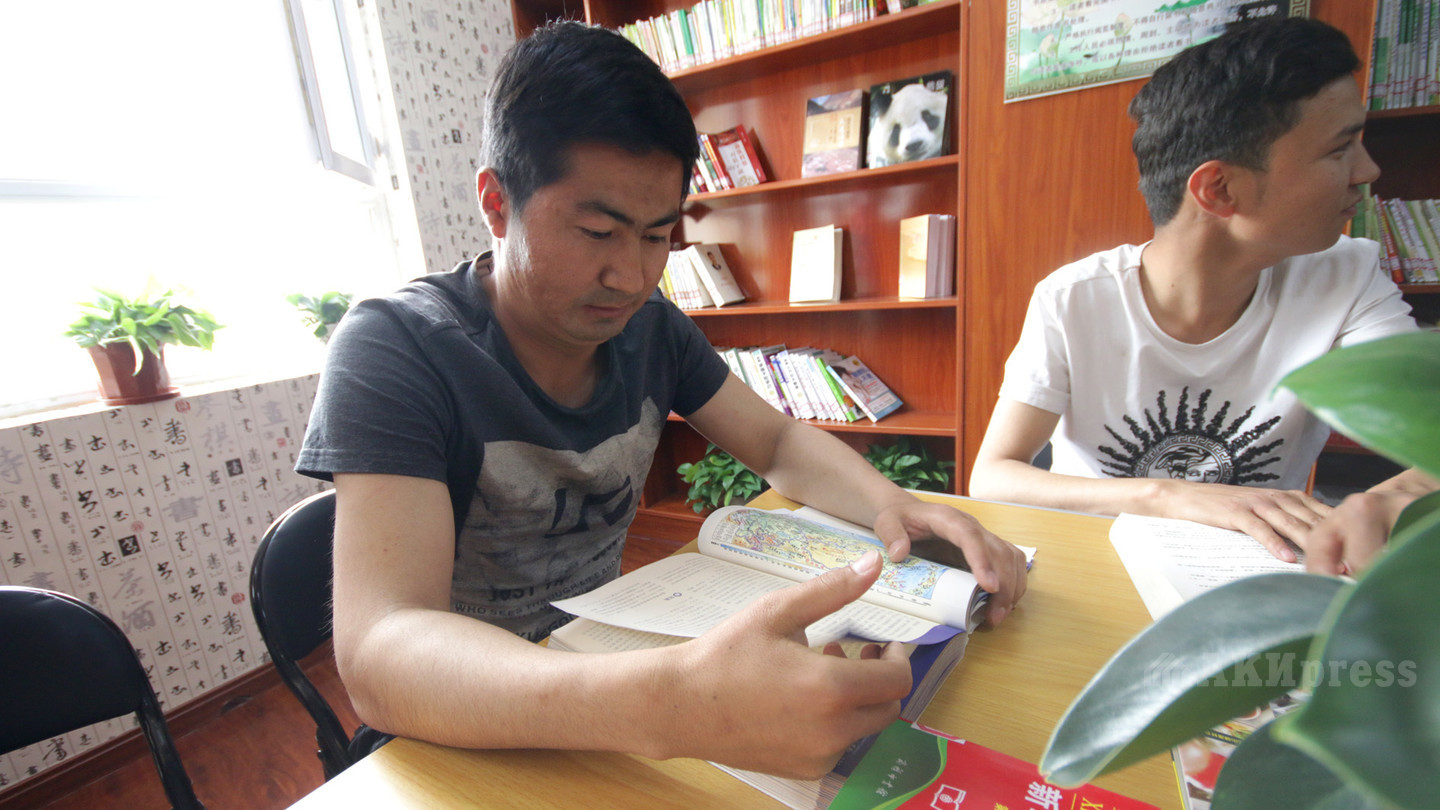 Abduvali
The story of 25-year-old Abduvali is almost identical with the stories of other students in the camp: unemployment, influence of radical Islamists, etc. 8 months in the center gave him, as he describes, qualification of a shoemaker and now works at shoe factory. He said after graduation, the Chinese government has provided him a housing in a social village in the suburb of Khotan. In the coming years, he must earn 50,000 yuan to pay it to the state for housing, the remaining 100,000 yuan for housing was paid, he said.
Abduvali is happy that his life has drastically changed: he learned laws, learned Chinese language and has a job. His wife also found job in a sewing factory, and the couple raises their 2-year-old daughter Aliya, who will attend local kindergarten soon.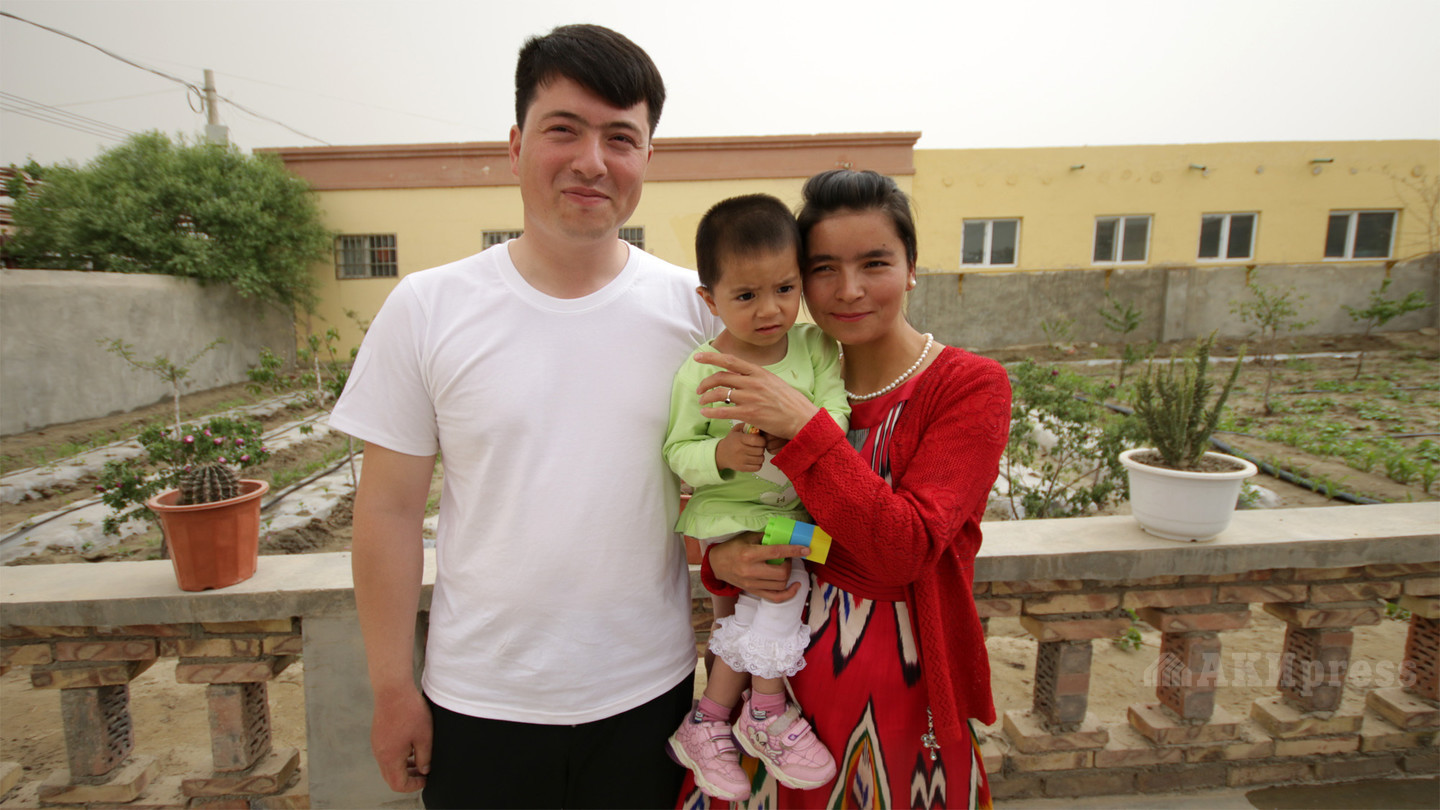 Important: Persons studying in the vocational training centers gave interviews to journalists in presence of representatives of local government and administration of center.
Are there any Kyrgyz?
There are about 120,000 to 150,000 ethnic Kyrgyz living in Xinjiang. Majority of them live in Kyzyl-Suu Kyrgyz Autonomous Region, which borders with the south-eastern part of Kyrgyzstan.
In past fall, the public demanded Kyrgyzstani authorities to clarify if there were any Kyrgyz in so-called "re-education camps" of China.
"Information about presence of ethnic Kyrgyz in those centers was not confirmed," the Kyrgyz Foreign Ministry said in a statement on 23 February 2019.
AKIpress correspondent was unable to obtain information about presence of ethnic Kyrgyz in the centers in Wensu and Hotan. Responders either denied or evasively answered such questions.
Meanwhile, Chinese Embassy in Bishkek confirmed that there were ethnic Kyrgyz in those centers, but their number was not big, "just a few people, who have already graduated."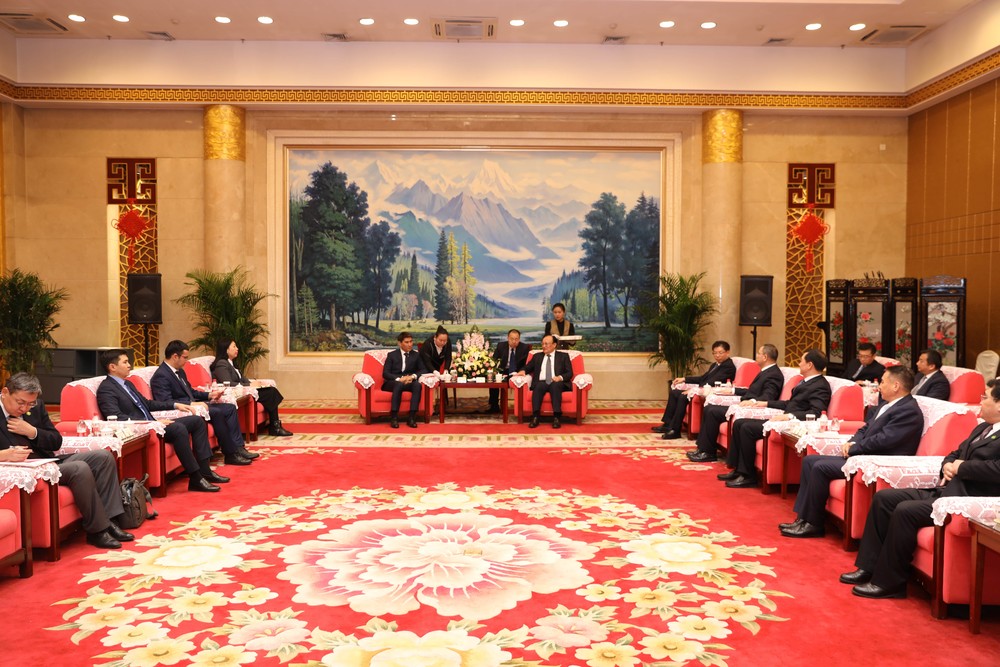 Exporting experience
XUAR experience of putting CCTV cameras everywhere inspired Chinese government to launch video surveillance in the rest of the nation. According to media reports, by 2020 China plans to install 600 million cameras.
Chinese companies involved in implementation of these security measures were attracted abroad, too. One of the biggest of them, the state-run China National Electronics Import & Export Corporation (CEIEC) is also involved in projects in South America, Africa and CIS nations.
Two months ago, Interior Ministry of Kyrgyzstan and CEIEC were reported to get ready to cooperate in public security area and road infrastructure using digital technologies. According to draft agreement, Kyrgyzstan is responsible for the construction and repair and finishing work of the command center, identifying addresses and then installing peripherals. The Chinese side is responsible for the equipment, installation in the command center, providing advisory services for the installation of peripheral equipment. Additionally, the sides plan to launch facial recognition system in Kyrgyzstan.
Why is it important to know?
So far, it's unclear exactly which purposes this control system will be used for and how it will work. The Interior Ministry is not commenting on the details of the agreement saying that it's classified. It certainly births questions like will China have access to the system to search for the persons, including foreigners, it wanted to find.
A number of accidents and crimes involving, according to official investigation, Uygur separatists occurred in Kyrgyzstan lately:
- June 2002, a Chinese concul and his driver were killed in Bishkek;
- December 2002, a terror attack in Dordoi bazaar killed 9 people;
- March 2003, Chinese businessmen were killed on the Bishkek-Naryn-Torugart road: 18 citizens of China and 3 citizens of Kyrgyzstan were killed;
- January 2014, killing of 11 people in Pikertike who killed a Kyrgyz huntsman after illegally crossing the border of Kyrgyzstan from China through the mountain pass;
- May 2016, 98 Uighur from Xinjiang were detained in Istanbul airport with fake Kyrgyz passports on their way to Saudi Arabia;
- August 2016, blast at the gates of Chinese Embassy in Bishkek killing the suicide bomber.
Some extremists operate from abroad, and Chinese officials admit that their special services are working closely with their foreign counterparts, including Kyrgyz ones. Joint special operations continue and almost all of them are classified.
Strategic neighborliness
XUAR has a plenty of minerals accounting for a significant portion of all oil produced in China and fertile lands, that's why the question of security comes in the first place in the region.
The region is also strategic when it comes to military-political issues. XUAR borders with 8 countries, including 3 countries that have nuclear weapons. Xinjiang is the main land gate for the new Silk Road. That's why China pays so much attention to security in Xinjiang.
But will the economic development and security measures in the region change the authenticity and identity of ethnic minorities? Beijing assures not.
Historically and geographically, Kyrgyzstan has a powerful neighbor. Economy of China is increasingly growing and is expected to become the largest in the world in 21st century. China is also ready to issue loans to member states of the Belt and Road Initiative. On this wave, Kyrgyzstan should find a mutually beneficial form of partnership and strive to get the maximum benefit from this neighborliness, and the leaders of both countries will continue to strengthen friendly relations.
---
AKIpress expresses gratitude to the Embassy of China in Bishkek for organization of visit to the Xinjiang.