New photo exhibition highlighting nutrition in Kyrgyzstan now open to the public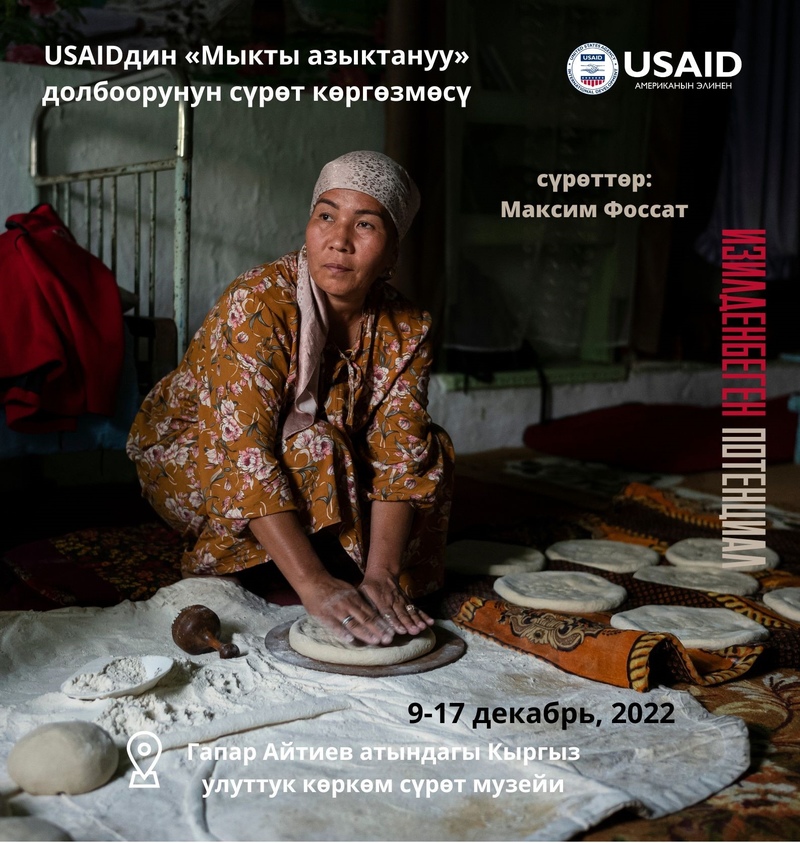 AKIPRESS.COM - The public is now able to view a new photo exhibition titled "Unexplored Potential" at the Gapar Aitiev Kyrgyz National Museum of Fine Arts until December 17, 2022. The exhibition, made possible by the U.S. Agency for International Development's (USAID) Advancing Nutrition project, explores the life of Kyrgyzstanis through the prism of food and nutrition while highlighting the agricultural and economic potential of the Kyrgyz Republic.
The exposition includes 60 photographs taken by international documentary photographer Maxime Fossat in the Batken and Jalal-Abad regions."Years ago, when I visited southern Kyrgyzstan for the first time, I was amazed by the quantity and the freshness of fruits and vegetables growing everywhere. But I was also surprised by how little of it was used in people's everyday diet. So I wanted this contradictory aspect to be reflected in my photos to highlight the necessity of projects like USAID Advancing Nutrition," says Maxime Fossat.
USAID/Kyrgyz Republic Mission Director Kaya Adams noted that the project contributes to the Kyrgyz government's efforts to improve nutrition and food security in the Kyrgyz Republic. "There has been a lot of progress, but we also face new challenges as the food prices rise in the country and across the globe. It means that we have to work even harder to ensure the most vulnerable populations, especially women and children, are protected," said Kaya Adams, during the exhibition's opening ceremony.
This U.S. government program Advancing Nutrition works with local and national Kyrgyz government partners to improve the nutritional status and health of women of reproductive age (15-49 years) and children under 5 years of age by supporting effective, integrated, and sustainable nutrition programs and food and health systems.