European Union completed planting of 27 thousand trees in Aral Sea basin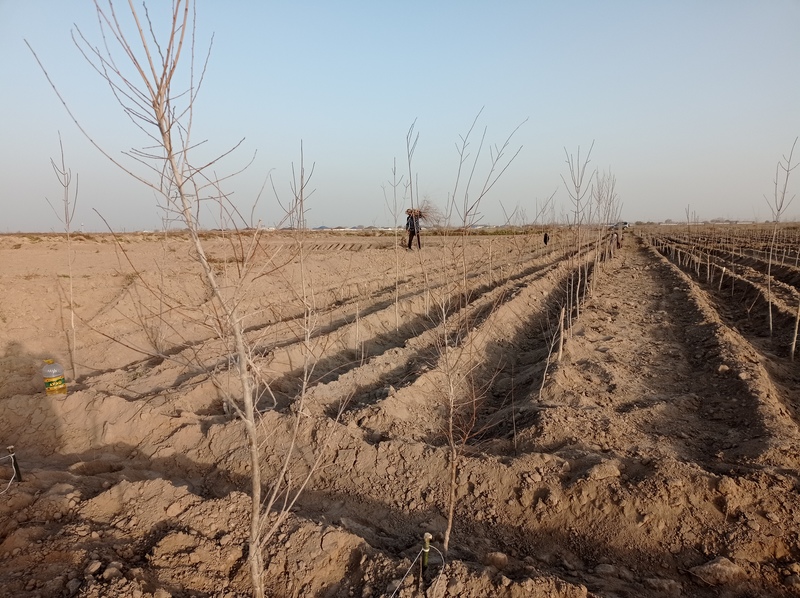 AKIPRESS.COM - The European Union planted 27 000 trees on the dried seabed of the Aral Sea as a gift from 27 EU Member States to the people of the Republic of Karakalpakstan. This initiative aimed to support the attempts of the Government of Uzbekistan to transform the Aralkum desert and neighbouring settlements in Karakalpakstan into a forest.
The Aral Sea disaster has affected lives of millions of people living in the region. Land degradation, shortage of drinking water, biodiversity loss resulted in deteriorated health and socio-economic conditions of the local population.
The EU supports a number of initiatives in Uzbekistan aimed at rehabilitation of the disaster area. Since 2020, the EU has donated over 5 million euro to the UN Multi-Partner Human Security Trust Fund for the Aral Sea Region to finance the programmes on provision of clean drinking water, development of sustainable business projects, scientific research of the seabed and biodiversity, renovation and equipment of medical facilities.
In April 2022, over 30 representatives of the EU, its Member States and governmental institutions of the Republic of Uzbekistan took part in the study tour to Karakalpakstan and visited local project areas of the UN Multi-Partner Human Security Trust Fund. As part of this visit, the EU had also undertaken to contribute to the afforestation of the region, and the EU Ambassadors planted the first batch of the seedlings in Muynak and at the "Cemetery of Ships". International Innovation Center for Aral Sea Basin (IICAS) under the President of the Republic of Uzbekistan had then taken over and completed the planting as part of the Government's project "My Garden in the Aral Sea".
Among the species of trees planted are desert trees saxaul and qandym, as well as ornamental trees, such as catalpa, mulberry, ash tree, elm, and Japanese sophora – all adaptive to the climatic conditions of the region.