PR: Foreign students sing in Kyrgyz at International Higher School of Medicine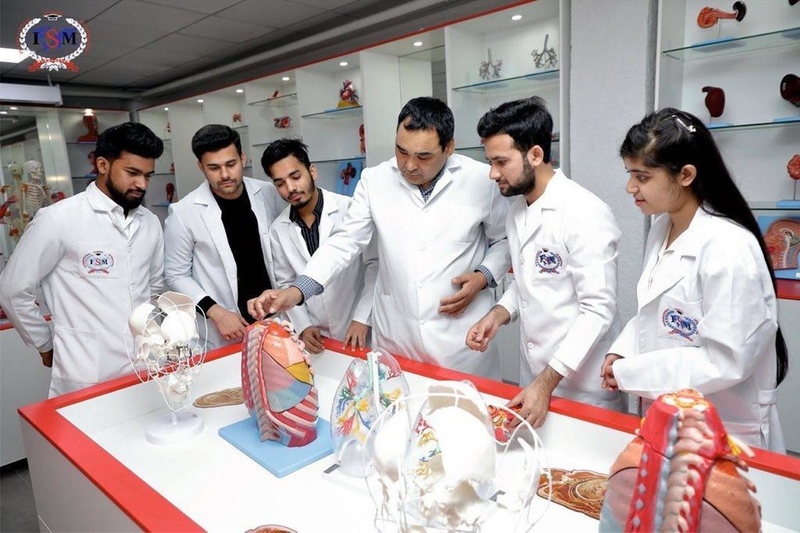 AKIPRESS.COM - In 2021, the International Higher School of Medicine (IHSM) became the #1 educational institution in terms of paying taxes to the state. IHSM is a higher educational institution in the field of medicine with an international status, where students from 14 countries study.
The students from the Republic of India and the Islamic Republic of Pakistan dominate in the International Higher School of Medicine. Also among the students there are students from such countries as the UK, Korea, Nepal, Bahrain, Bangladesh, Afghanistan, the USA and the Maldives. Teaching at the university is conducted in English. At the same time, study of Kyrgyz and Russian languages is mandatory; students also familiarize with the Kyrgyz culture, traditions and history.
Since 2021, IHSM, with the assistance of the National Commission on the State Language and Language Policy under the President of the Kyrgyz Republic, has been holding the international festival "Kyrgyz songs performed by foreign students". This festival is also attended by foreign students from other medical universities in Kyrgyzstan.
"Our students participate in various television projects. In 2021, the national team was comprised out of the 20 universities participating in the intellectual television competition Manas Studies at the Kyrgyz television and broadcasting company. We reached the semi-finals and became winners in the nomination Duburt. The main purpose of the program is to preserve, develop and popularize the trilogy of the epic Manas. It is worth noting that the epic is not alien to our students, as it is comparable to the Indian heroic epic Mahabharata.
In our university, we are trying to provide the international students maximum support so that adaptation to local customs is comfortable. Everyone wins from such approach: both students and local residents who will have a pleasant impression of foreign students. This is how friendship between peoples is born," say the representatives of the International Higher School of Medicine.