India to roll out hydrogen-powered train by the end of 2023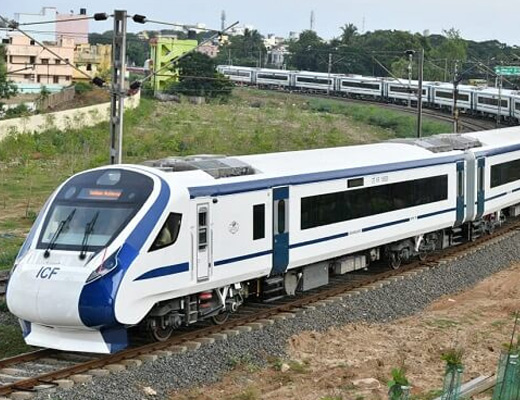 AKIPRESS.COM - India will roll out its first domestically designed and built hydrogen-powered train by December 2023, the country's railway minister said on Monday, Reuters reported.
"We are designing and the design should be out by anywhere by May or June, 2023" Ashiwni Vaishnaw, India's minister for railways told reporters during a visit to the southern city of Bengaluru.
Called the "Vande Metro", the train would be manufactured in large numbers and the ultimate aim would be to replace trains built in the 1950s and 60s, Vaishnaw was quoted as saying. Most trains in India run on diesel or electricity.
Governments and energy companies around the world are betting on clean hydrogen playing a leading role in efforts to lower greenhouse gas emissions, though its future uses and costs remain uncertain.
In August, Germany became the first country in the world to run hydrogen-powered trains. These trains emit no pollution and produce little noise, emitting just steam and evaporated water.
Indian railways span over thousands of kilometres practically covering the entire nation, making it the fourth largest in the world after the US, China and Russia. India's railway network is recognised as one of the largest railway systems in the world under single management.
Due to its low cost and effective operations, railways continue to be the most popular means of transportation for the majority of Indians when travelling long distances.
Government of India has focused on investing in railway infrastructure by making investor-friendly policies. It has moved quickly to enable Foreign Direct Investment (FDI) in railways to improve infrastructure for freight and high-speed trains. At present, several domestic and foreign companies are also looking to invest in Indian rail projects.