Taliban ban women from attending universities in Afghanistan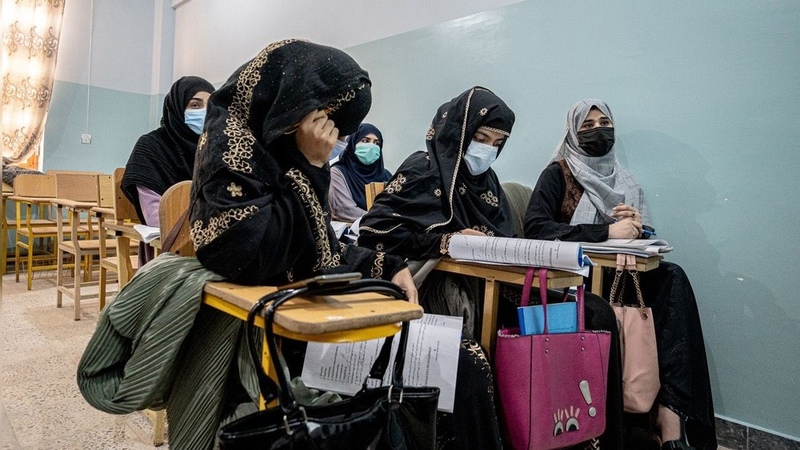 AKIPRESS.COM - Afghanistan's Taliban rulers on Tuesday banned female students from attending universities until further notice, Associated Press reported with a reference to the Taliban representative.
The decision was announced after a government meeting. A letter shared by the spokesman for the Ministry of Higher Education, Ziaullah Hashmi, told private and public universities to implement the ban as soon as possible and to inform the ministry once the ban is in place.
Thousands of Afghan women passed entrance exams to universities three months ago, but there were already severe restrictions on the specialties in which they could study: veterinary medicine, engineering, economics and agriculture were banned, and journalism was limited.
After the Taliban came to power in August 2021, Afghanistan introduced separate education and separate university entrances for men and women. The Taliban banned girls from school until further notice in September 2021.