UNICEF provides 2.9 billion tugriks worth of support to Mongolia for COVID-19 response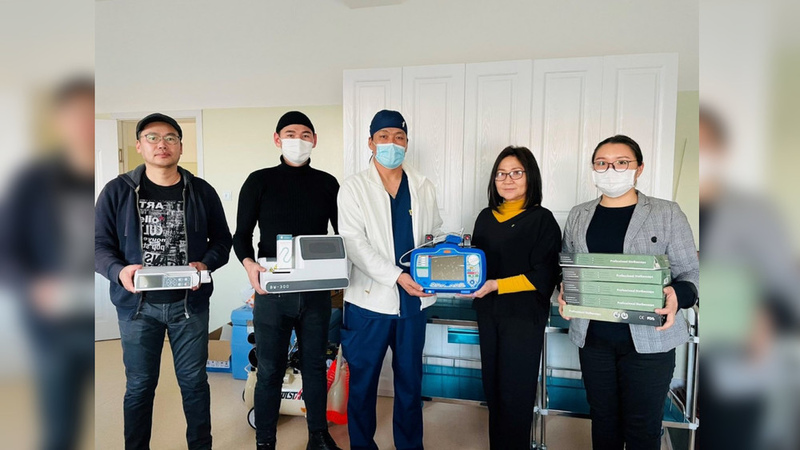 AKIPRESS.COM - UNICEF Mongolia provided additional 2.9 billion tugriks worth of support to the government of Mongolia as part of COVID-19 preparedness and response.
The funding was granted by the German government to Mongolia through UNICEF. UNICEF Mongolia procured essential health equipment, diverse equipment and strengthened health professionals' capacities to be prepared for the next pandemic and further improve health sector response across the country.
The total number of COVID-19 cases in Mongolia has reached over one million people since the pandemic with 2,100 people dead as of January 5, 2023. Even though the number of cases registered every day decreased in the country, WHO and UNICEF advise to further strengthen the preparedness and response to COVID-19 and other diseases including influenza which is circulating intensively in Mongolia.
"Although we have seen the global COVID-19's infected number decreasing; COVID-19 is still a global emergency. we must continue investing in preparedness in the health sector and response and its capacity. Mongolia is highly prone to seasonal influenza which mainly affects children and pregnant women. This generous support from Germany is making difference where hospitals and clinics are in huge need," UNICEF Mongolia Representative Evariste Kouassi-Komlan says.
UNICEF Mongolia provided a total of 6.4 billion tugriks worth of supplies and technical support in 2022 to health sector which included fully equipped mobile clinics, medicine packages and medical devices such as incubators, fetal monitor, resuscitation table, fetal doppler, injection and syringe pumps.