India hosts 1st Voice of Global South summit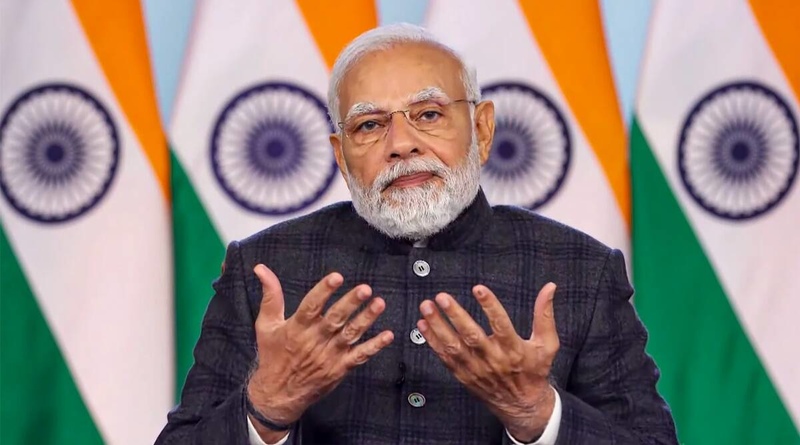 AKIPRESS.COM - India on Thursday hosted its first summit of developing countries from Asia, Africa and South America, bringing together the perspectives and priorities of issues shared by what is collectively called the Global South. The virtual two-day summit is held on 12-13 January. The 'Global South' largely refers to developing countries in Asia, Africa and South America, Mint reported.
The inaugural and concluding sessions are at the Head of State/Government level, and are being hosted by PM Modi. The theme of the Inaugural Leaders' session is "Voice of Global South – for Human-Centric Development" and that of the Concluding Leaders' session is "Unity of Voice-Unity of Purpose".
Indian Prime Minister Narendra Modi in his inaugural address raised concerns about global challenges including terrorism and geopolitical tensions and said the world is in a state of crisis and that it was difficult to predict how long this state of instability will last.
"We have turned the page on another difficult year, that saw: war, conflict, terrorism and geo-political tensions, rising food, fertilizer and fuel prices, climate-change driven natural disasters, and lasting economic impact of the Covid pandemic...It is clear that the world is in a state of crisis. It is difficult to predict how long this state of instability will last," PM Modi said while addressing the Voice of Global South virtual summit.
"We, the Global South, have the largest stakes in the future. Three-fourths of humanity live in our countries. India has always shared its development experience with the global south. Our development partnerships cover all geographies and diverse sectors," he said.
"As India begins its G20 presidency this year, it is natural that our aim is to amplify the Voice of the Global South. For our G-20 Presidency, we have chosen the theme of – "One Earth, One Family, One Future"", he added.
PM Modi stressed on the importance of identifying simple, scalable and sustainable solutions.
"To re-energise the world, we should together call for a global agenda of 'Respond, Recognize, Respect and Reform': Respond to the priorities of the Global South by framing an inclusive and balanced international agenda. Recognize that the principle of 'Common but Differentiated Responsibilities' applies to all global challenges...Despite the challenges the developing world faces, I remain optimistic that our time is coming," he added.
India is hosting the summit to bring together countries of the Global South and provide them a platform to share their concerns relating to global challenges, including food and energy security triggered by the Ukraine conflict.
This "Voice of Global South Summit" under the theme "Unity of Voice, Unity of Purpose" envisages bringing together countries of the Global South to share their perspectives and priorities on a common platform. More than 120 countries have been invited to participate in this Summit.
Also attending the summit were the leaders of Bangladesh, Mongolia, Thailand, Vietnam, Cambodia, Papua New Guinea, Mozambique, Senegal and Guyana.