Number of deaths in Afghanistan due to cold weather reaches 70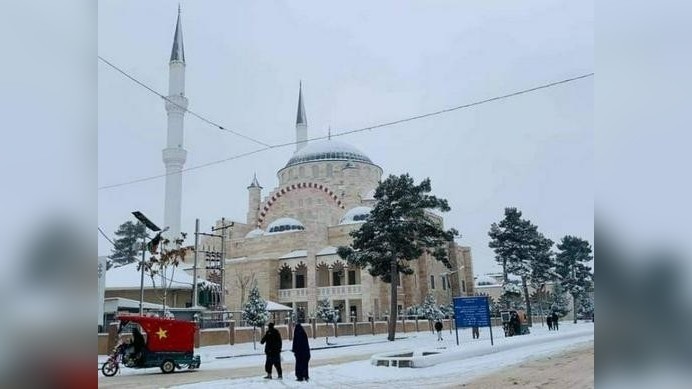 AKIPRESS.COM - At least 70 people have died from cold amidst a freezing winter across Afghanistan, TOLONews reported with a reference to the State Ministry for Disasters Management.
More than 70,000 livestock have also have died due to the extreme cold weather in the county, officials said on Wednesday.
"According to primary figures, due to the snowfall and cold weather in the provinces of Badghis, Ghazni, Nimruz, Ghor, Paktika, Herat, Kandahar and Faryab, 70 people have died and one person was wounded, and at least 70,000 livestock have perished in Badghis, Sar-e Pol, Jawzjan and Faryab," head of the emergency operations center in the ministry Mawlawi Abdullah Mohammadi said.
People in different parts of the country said that the freezing weather this winter is unprecedented. They said that poverty and unemployment are the major causes of the rise in casualties during the cold season.
"We ask the international community, the local administration and partner institutions to genuinely cooperate with the people in this area. The weather is quite cold and the people's economic status is very poor," resident of Bamiyan Mohammad Amin Khalili noted.
"There is no job in this cold weather. Everyone has five to six children and people are unemployed," resident of Jawzan Bibi Gul said.
"We need the aid distribution to needy families in Faryab province to resume immediately," resident of Faryab Rohullah Arman added.
According to representatives of the State Ministry for Disaster Management, that over the past 28 days, they have provided food and non-food relief packages to at least 5,000 families in different parts of the country who were affected by the cold wave.