Op-Ed: In Central Asia, PPPs have the potential to deliver infrastructure projects faster and better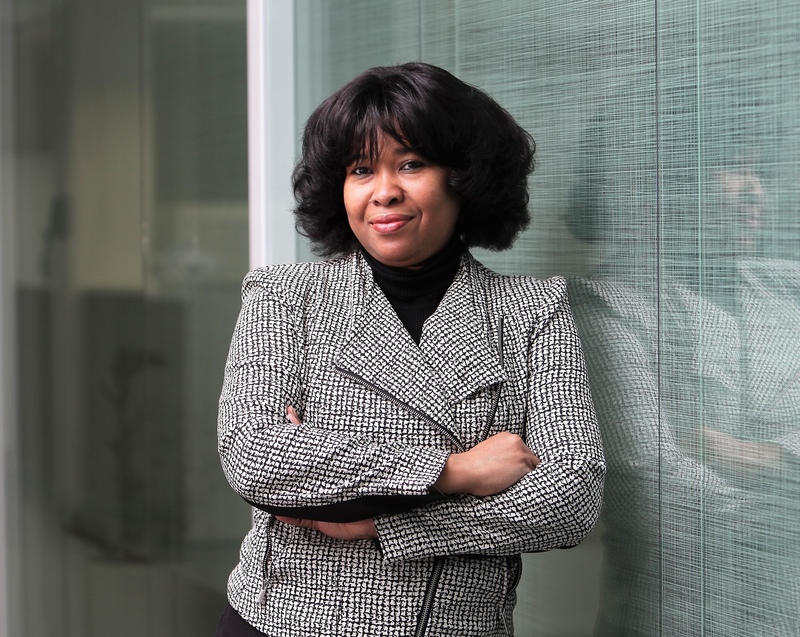 IFC Senior Manager for Central Asia Cassandra Colbert
AKIPRESS.COM - Infrastructure is critical for accelerating economic growth, creating new jobs, and providing access to critical services to millions of people across Central Asia. But finding the money to support these essential projects can be difficult, especially given today's challenging global headwinds and the strain the pandemic put on public resources.
Public-private partnerships (PPPs) can help address this funding gap by enabling governments to leverage private sector expertise, raise private capital, and optimize scarce public funds.
More and more governments around the world are now using PPPs - along with traditional public procurement - to help deliver the infrastructure and services their citizens need and adapt to climate change. Central Asian countries are no exception, with many governments in the region now integrating PPPs into their development strategies.
Take Uzbekistan, where the government's energy sector reforms paved the way for several groundbreaking renewable energy PPPs that are boosting the country's electricity generation capacity and reducing its dependence on natural gas. For example, the Nur Navoi Solar project developed under the World Bank Group's Scaling Solar Program – the country's first competitively tendered PPP – has the capacity to power 31,000 households and offset nearly 150,000 tons of carbon emissions. IFC is building on this project and assisting with the tendering of another 1GW of solar power projects. Apart from the power sector, healthcare PPPs to upgrade and modernize public hospitals and improve clinical outcomes are also being developed.
Kazakhstan has also been implementing PPPs to meet its needs for better roads, railways, airports, and power and gas distribution networks. According to the Kazakhstan Center for PPPs, more than 1,000 PPP agreements and concessions with a total value of 2.2 trillion tenge have been concluded in the country - mostly in education, healthcare, energy, transport, and municipal utilities.
Big Almaty Ring Road (BAKAD) was the largest infrastructure project in Kazakhstan outside the oil and gas sector, and the first infrastructure PPP of its magnitude in Central Asia, when it reached financial close in 2020. The project will reduce traffic congestion and pollution in the Almaty city area and increase road safety, benefiting residents, commuters, and the economy.
In the Kyrgyz Republic, the Ministry of Health signed the country's first PPP in 2017 - a groundbreaking agreement to finance, build, equip, and operate four dialysis centers covering three-quarters of the country's population. Structured with IFC's support, the project was the first PPP in the region's healthcare sector. This paved the way for a pipeline of PPP projects with more than $1 billion in potential private investments, according to the Kyrgyz PPP Center. This includes a competitive tender for a qualified airport operator to manage the Manas International Airport in Bishkek, which IFC is assisting the government with. With a strong commitment from the government, a competitive tender can be completed within 6 months, helping position Manas Airport as a major air transport hub connecting local and global markets, benefiting sectors such as tourism, transport, construction, and retail.
Tajikistan, meanwhile, was the first Central Asian country to use PPPs to finance infrastructure development, including the Pamir Private Power project. Several more PPPs are currently being developed, including a 200 MW solar PV plant in the Sughd region to help diversify its energy mix and reduce its reliance on imported fuel.
But while these achievements are to be lauded and PPPs can provide clear advantages for governments, much more could be done to unlock the private sector's capital and expertise to meet the region's vast infrastructure needs.
Firstly, the legal and judicial environment should be sufficiently reliable, and policy-making predictable, to encourage private sector participation in PPPs. Regulations should support mechanisms like [international] dispute resolution and arbitration to help ensure the sustainability of critical infrastructure investments. Along with sound, long-term policies and decision-making, a good transaction adviser who can help structure a bankable PPP by balancing the objectives for both the public and private sectors is needed.
Secondly, for a PPP to succeed, a project needs to be properly prepared and assessed. It must be commercially feasible and affordable, and the risks adequately shared across the public and private sectors. That gives investors confidence and can drive greater competition for projects.
Thirdly, competition is important, as the greater the competition among investors, the better the deal for governments and the better the outcome for countries.
The increasing number of competitively tendered PPPs are turning Central Asia into an important destination for international investors. IFC can work with governments to ensure we lay a solid groundwork that will help build on this momentum and generate new social and economic opportunities for its millions of citizens.
By Cassandra Colbert,
IFC Senior Manager for Central Asia