12-meter-high waterfall freezes in Kara-Balta gorge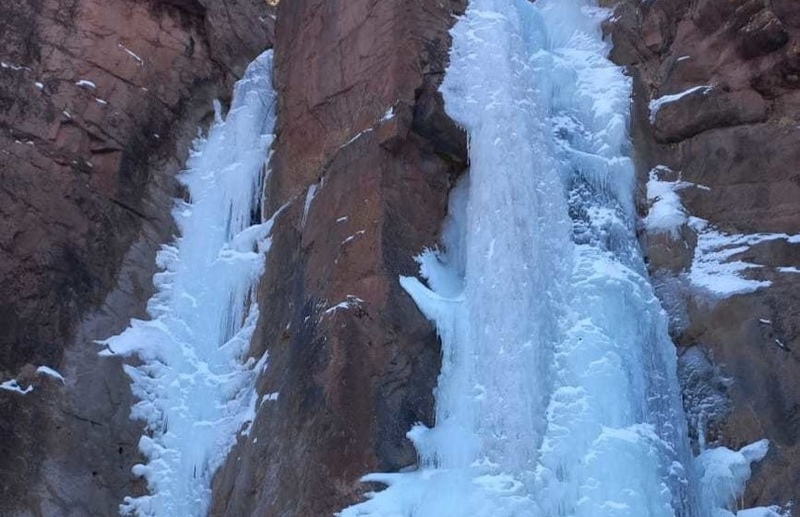 AKIPRESS.COM - Nature lover and ecotourist Nikolai Radchenko shared photos of a frozen waterfall in Kara-Balta Gorge.
The waterfall, which is almost 12 meters high, froze completely this winter.
The winter turned out to be cold and frosty, and the waterfall, located in the Kara-Balta gorge, completely froze with ice columns, the ecotourist says. The waterfall is formed by the waters of the river flowing from Almaly gorge and falling from the rocks into the Kara-Balta River. Despite the fact that a thick shell of ice has bound the water, a mountain stream rustles under the ice.