WHO warns about high risks of cholera outbreak in the world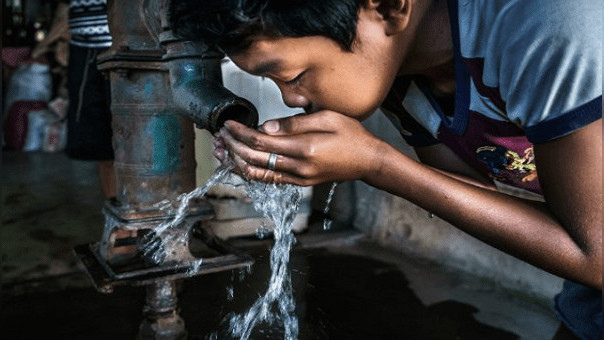 AKIPRESS.COM - World Health Organization declared very high risks for humans of contracting cholera at the global level. The number of outbreaks around the world is growing rapidly. Already 24 countries are reporting cases of human infection.
The organization's website notes that due to the growing number of outbreaks, their geographical expansion, as well as the lack of vaccines and other resources, WHO assesses the risk of cholera spread as very high.
"The world is facing an upsurge in cholera, even touching countries that have not had the disease in decades. Years of progress against this age-old disease have disappeared. While the situation is unprecedented, the lesson to draw is not a new one: safe drinking water, sanitation and hygiene are the only long-term and sustainable solutions to ending this cholera emergency and preventing future ones," the report says.
It is noted that the infection occurs through water. For example, a case was recorded in Spain where a person caught an infection by drinking tap water. Cases of cholera were also recorded in Syria, where 26 deaths and more than 55,000 cases of infection were recorded. WHO has already started mass vaccination.
Most of the countries in which cholera outbreaks are recorded are in the Middle East and Africa, according to WHO.
"In the past months, the world has seen a resurgence of cholera. Last year, as many as 30 countries experienced outbreaks, and we continue to see a worrying geographic spread into 2023. Countries like Lebanon, South Africa and Syria are seeing their first outbreaks in decades. It is not just the number and spread of outbreaks which is concerning, but the severity with which they are striking. The average case fatality rate of the current outbreaks is double the target threshold of less than 1%," WHO experts say.
The experts stated that many of these outbreaks are connected to extreme climate events. In particular, an excess of water (floods) or the absence of sources of water (drought). Both act as potent fuel for cholera as access to water supplies are disrupted, and people may be forced to move from their homes to more temporary - and at times crowded - settlements.
Other than climate change, modelling exercises show that population growth and urbanization alone could lead to a doubling of cholera cases over the next 20 years. WHO earlier stated that 43 countries are at risk of infection with cholera, and more than a billion people around the world can get infected.