Majority of road signs in rural Chaek incorrectly placed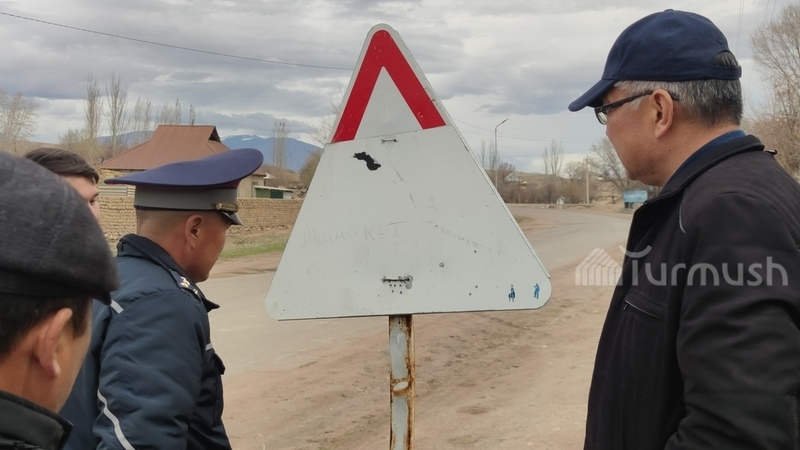 AKIPRESS.COM - A raid was conducted in Chaek village, Jumgal district of Naryn region, to check the road signs.
The raid was conducted by the district prosecutor, representatives of the road maintenance company, and the police patrol service.
The investigation revealed that most of the road signs did not meet the required standards and were not placed in the correct locations. Therefore, urgent action was required to improve the condition of the road signs.
District prosecutor Taalaibek Abdibaitov said that a majority of the road signs were incorrectly placed, and some did not meet quality requirements. He also noted that there were other violations found during the raid, and the prosecutor's office would take appropriate action against them. According to state standards, road signs should have a height of 2 to 4 meters.
Bakyt Ibrayimkulov, the head of the road safety department of Jumgal, said that inspectors had previously emphasized the need to improve the condition of road signs. He also stated that there should be around 15-16 signs at each turn and near schools in Chaek village, but currently, only eight road signs are present. The road markings also required updating.
Local government representative Zarylbek Esengulov stated that the road signs would be upgraded soon. A tender would be held, and new signs would be installed in the correct locations with the assistance of traffic police representatives.
Since the beginning of the year, 5 accidents occurred in Jumgal district, resulting in two serious injuries.