Young people of Kerege-Tash village repaired roof and fence of 78yo single mom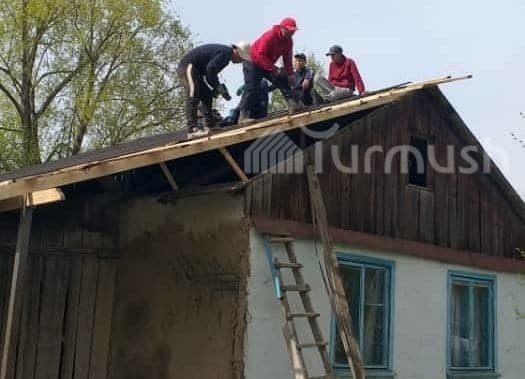 AKIPRESS.COM - Young people from Kerege-Tash village in the Ak-Suu district of Issyk-Kul region have come together to repair the house of 78-year-old Aitykan Jiydebaeva living with her granddaughter.
The house renovation cost 100,000 soms, which was raised by the youth from the village and those working abroad.
"Jiyidebaeva is a single mother who lost her husband in 2005 and is now raising her granddaughter alone. After the roof of her house started leaking, the young people decided to repair it along with the fence," said Kairat Talantbekov, a member of the village council of Kerege-Tash.