Residents of Kosh-Dobo hold traditional ritual of sacrifice for successful spring sowing campaign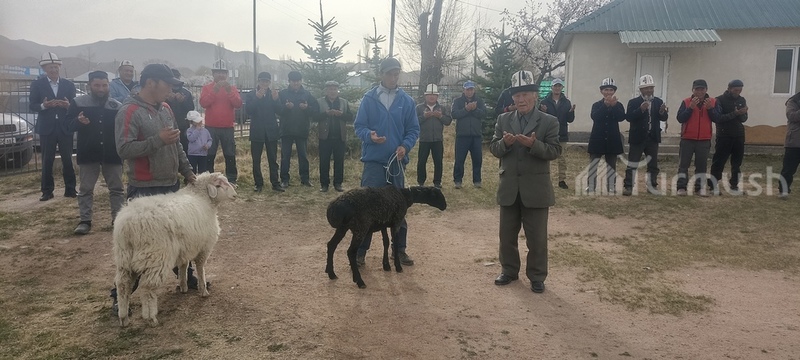 AKIPRESS.COM - The villagers of Kara-Kungoi and Kara-Saz of Kosh-Dobo rural municipality, located in Kochkor district of Naryn region, held a traditional "tuloo" ceremony (rite of sacrifice).
The purpose of the ritual was to ensure a good yield during the spring sowing work, avoid drought, and have ample rainfall to nourish the soil.
The villagers gathered in a mosque for prayers.
During the Soviet era, such "tuloo" ceremonies were common in all farms of Kochkor district, but they stopped for various reasons. However, the residents of Kara-Kungoi and Kara-Saz continue to perform the "tuloo" ceremony every year.
According to the elders, during Soviet times, everyone would bring what they could, such as food and meat. After the completion of the "tuloo" ritual, it was believed that rain would come. In recent years, families living in these settlements have come together and slaughtered cattle to carry out the ritual.