Rural village of Maltabar marks its 180th anniversary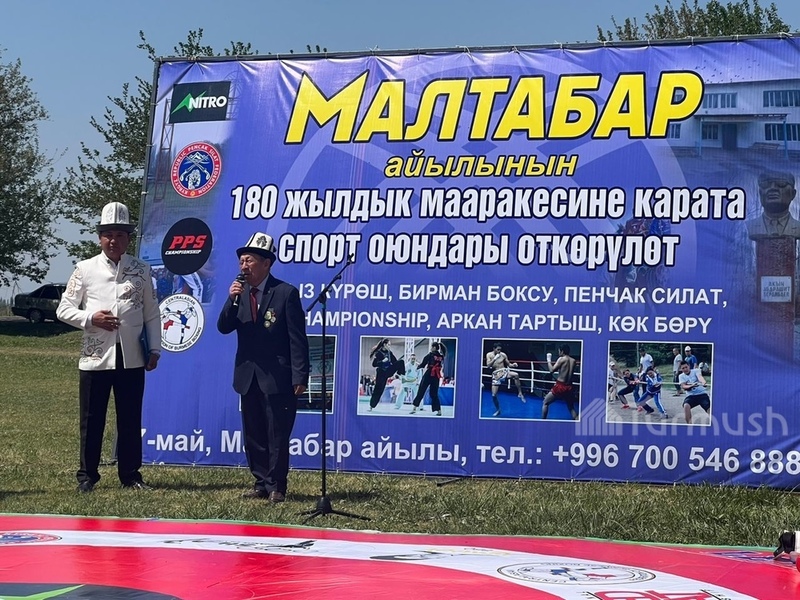 AKIPRESS.COM - The village of Maltabar, located in Jayil district of Chui region, celebrated its 180th anniversary.
A festive event took place on May 7 in Maltabar village, Poltava rural municipality. District leaders, notable residents of the village, and other guests attended the celebration. An improvised stage was set up near the village school, where the district head and elders delivered congratulatory speeches. Following the speeches, sports competitions and a concert were held.
Currently, Maltabar is home to 540 people, and it is a village where no houses are on sale, meaning there are no new residents moving in.
Shamshidin Chakinov, the village headman, shared that Maltabar village itself is slightly over 180 years old. "There is no written evidence to confirm the exact age of the village. Our ancestors orally passed down dates and significant events. My great-grandfather, who was born here, died at the age of 80. Initially, the area had dense reed bushes and a few yurts. The village began to develop during the Soviet era when the Big Chui Canal was dug, causing the water level to drop and people started constructing homes," he shared.
Local residents also shared a legend explaining the origin of Maltabar's name: "Our ancestors resided in the mountains. When herders lost their cattle and couldn't locate them nearby, they would descend into the valley. They would find their livestock in the areas with reeds, where the animals were tied to a rope and secured with a peg. The dense bushes provided a convenient hiding place for the animals. Therefore, when cattle went missing, people would search for them in this particular spot. The village's name has a deep meaning, as our ancestors didn't assign names without purpose."