Jayil district celebrates its 30th anniversary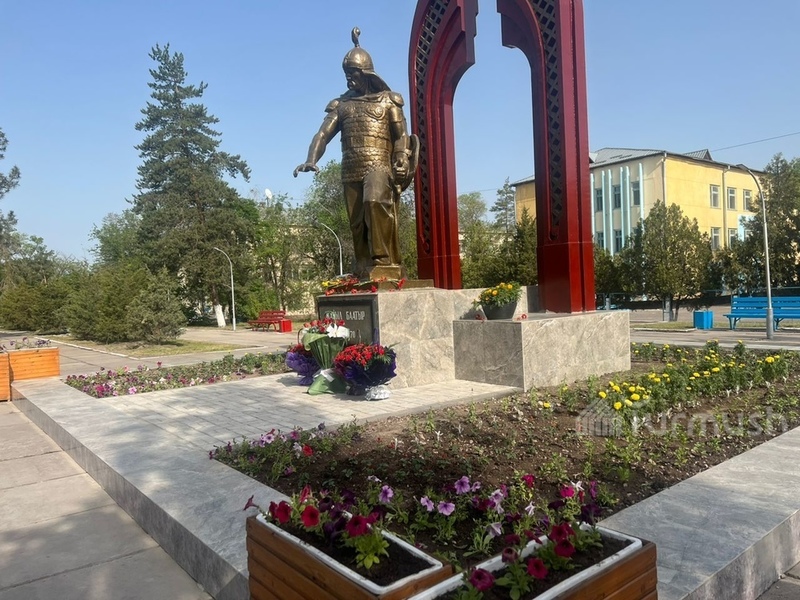 AKIPRESS.COM - Jayil district in Chui region celebrates its 30th anniversary on May 8.
This day marks the 30th anniversary of the renaming of Kalinin district to Jayil. The event took place in 1993 through Resolution No. 326 of the Kyrgyz Government, following a petition from an initiative group composed of descendants of the renowned warrior Jayil Baatyr. The renaming received support from government authorities, and starting from May 8, 1993, Kalinin district became known as Jayil.
To celebrate the 30th anniversary of Jayil district, a series of events were scheduled throughout the day, organized by a special committee. The festivities commenced in the morning with the laying of flowers at two monuments to Jayil Baatyr. The official part of the celebration with the participation of descendants of the hero and historians took place at the Lenin Cultural Center. Additionally, a thematic exhibition was planned at the center. The second part of the event included horse-sports games.
During the dissolution of the USSR and the proclamation of sovereignty by the Soviet republics, including the Kyrgyz Soviet Socialist Republic, the process of renaming countries, districts, and cities began to align with the phonetics of the national languages. As a result, Kyrgyzstan replaced Kyrgyz SSR as the name of the country. Similarly, one of the districts in Chui region underwent a name change. Following the proposal of the elders and descendants of the Kyrgyz Jayil Baatyr, the Kalinin district was renamed Jayil district.
Presently, the Jayil district has 3 museums dedicated to Jayil Baatyr. There are also two monuments in the town of Kara-Balta and an additional two monuments dedicated to Jayil's son, Asan. In 2022, monuments honoring Asan biy were erected in the villages of Voznesenovka and Erkin-Say in Panfilov district.