France and Mongolia to strengthen cooperation in fields of defense and energy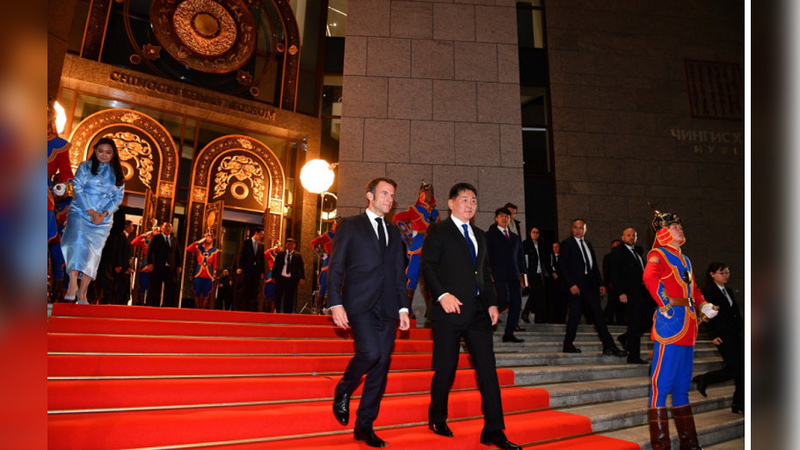 AKIPRESS.COM - France and Mongolia agreed to strengthen cooperation in politics, defense, energy and economics, the Élysée Palace said in a statement following French President Emmanuel Macron's visit to Ulaanbaatar.
Macron arrived in the Mongolian capital on Sunday after the G7 summit in Japan.
The French leader was greeted by Mongolian President Khurelsukh Ukhnaa.
"The two countries reaffirmed their strong partnership," the Élysée Palace said in a statement.
Macron and Khurelsukh agreed to "strengthen cooperation between the two countries in the fields of politics, defense, civil security, economics, trade, investment, energy, agriculture, telecommunications , technology, industrialization, education, as well as in science, culture and sports", according to the statement.
Meanwhile, Le Figaro reported on Sunday that Macron visited Mongolia to promote the interests of the local energy projects, in particular the French uranium mining company Orano, which is seeking a license to mine one of the largest Mongolian deposits.