National team of Kyrgyzstan participating in Asian Physics Olympiad in Ulaanbaatar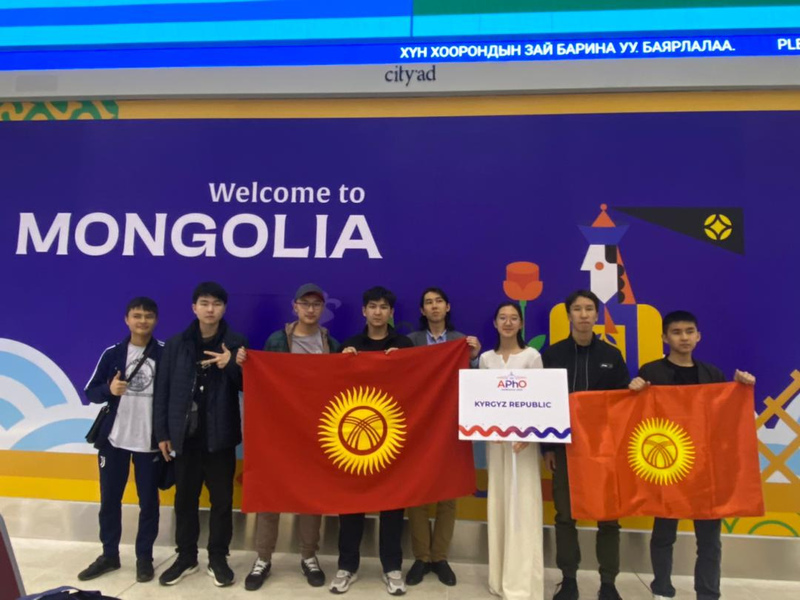 AKIPRESS.COM - The national team of the Kyrgyz Republic arrived in Ulaanbaatar last night to participate in the Asian Physics Olympiad, which is held from May 22-29.
28 teams from 27 countries are participating in the OIympiad this year. Mongolia, as organizer, is represented with 2 teams.
Traditionally, physics enthusiasts will contest in theoretical and experimental examinations.
This year the Asian Olympiad is held in-person after 2 years of online competitions.
The team of Kyrgyzstan includes high school students selected after the Republican and National Olympiads in Physics.