100th jubilee of WW2 veteran marked in Ak-Suu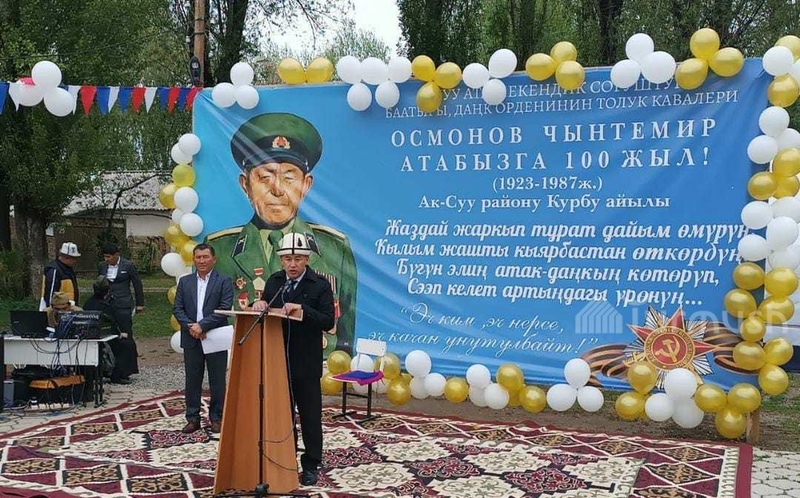 AKIPRESS.COM - The celebration of Chyntemir Osmonov's 100th anniversary took place in Ak-Suu district of Issyk-Kul region.
Chyntemir Osmonov, a Soviet serviceman and a distinguished participant of the Great Patriotic War, was honored during the event. He held the esteemed rank of a full commander of the Order of Glory and served as a gunner in the mortar division of the 44th Guards Rifle Regiment, attaining the rank of Guards Sergeant.
The commemorative gathering was attended by public figures of Issyk-Kul region and Ak-Suu district, as well as veterans, schoolchildren, and local villagers.
A theatrical performance portraying the remarkable life of Chyntemir Osmonov was presented to the guests.
By order dated May 6, 1944, Chyntemir Osmonov was awarded the Order of Glory of the 3rd degree.
1 veteran of the Great Patriotic War and 11 veterans of the home front live in Ak-Suu district today.