President Japarov arrives at Eurasian Economic Union Summit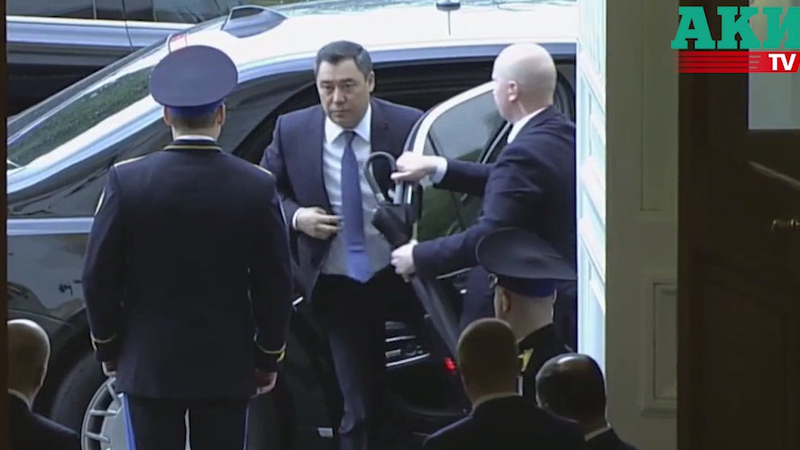 AKIPRESS.COM - President of Kyrgyzstan Sadyr Japarov has arrived at the Eurasian Economic Union Summit, which is held today in Moscow.
President Vladimir Putin presides at the summit.
The EAEU leaders will discuss 17 issues, including progress of implementation of strategic areas of development of Eurasian economic integration until 2025; implementation of main areas of EAEU international activities in 2022; financial assistance for joint cooperation projects; findings of monitoring of implementation of EAEU provisions on regulation of trade of services; plans of liberalization of certain sectors of services and a number of key themes of Eurasian integration.