Scooter rental service starts working in Ulaanbaatar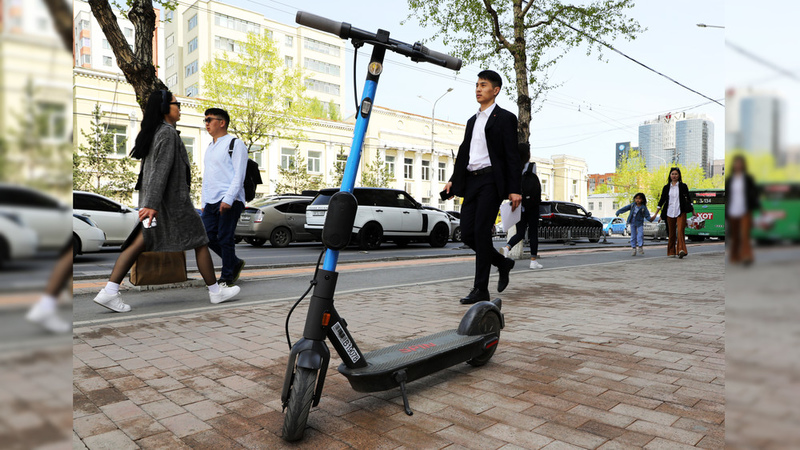 AKIPRESS.COM - Jet Sharing Mongolia LLC launched a scooter rental service in Ulaanbaatar. It was planned to place 3,000 scooters on the streets and squares of Ulaanbaatar, of which 700 were produced on a trial basis.
The scooter model "Ninebot", which allows residents of Ulaanbaatar to change their ride, is connected to a smart system or a special application, and has a locator. To control the scooter, the user must install the "Jet Scooter" application on their phone and create an account.
It will be possible to use the scooter by replenishing the wallet with at least 4,000 tugriks and scanning the QR code on the steering wheel. The first minute of renting a scooter costs 500 tugriks, and the second minute is 200 tugriks. In particular, a user who has replenished his wallet with 4,000 tugriks can ride a scooter for 18 minutes.