Intergovernmental Turkmen-Georgian Commission for Economic Cooperation holds meeting in Tbilisi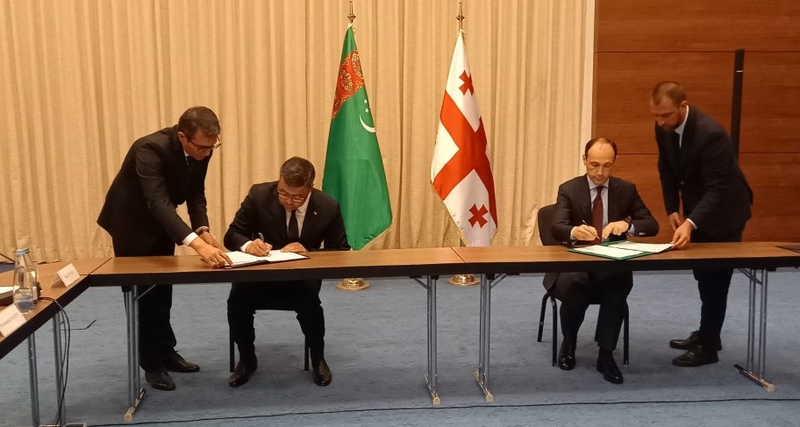 AKIPRESS.COM - The fourth meeting of the Intergovernmental Turkmen-Georgian Commission for Economic Cooperation was held in Tbilisi on June 6. The Turkmen side was headed by Minister of Trade and Foreign Economic Relations Begench Gochmollayev, the Georgian side by Vice Prime Minister, Minister of Economy and Sustainable Development Levan Davitashvili. The meeting was attended by heads and leading experts of the sectoral ministries and departments of the two countries.
The co-chairmen of the commission noted with satisfaction the high level of interstate dialogue and confirmed the readiness of Turkmenistan and Georgia to actively expand the productive partnership, the Foreign Ministry of Turkmenistan reported.
The sides stressed that an important factor in enhancing bilateral trade and economic relations is the expansion and strengthening of contacts between the business communities of Turkmenistan and Georgia, including through the establishment of joint ventures.
Energy and transport were identified as key segments. The members of the Commission stressed the importance of further expansion of mutually beneficial cooperation between Turkmenistan and Georgia in the field of transport and energy and expressed their intention to further develop bilateral cooperation in these sectors.
The Commission also noted the significance and importance of collaboration in the cultural, humanitarian and scientific-educational fields. Sports and tourism were also mentioned as promising areas for cooperation.