Large chair installed at the entrance to the village in Kemin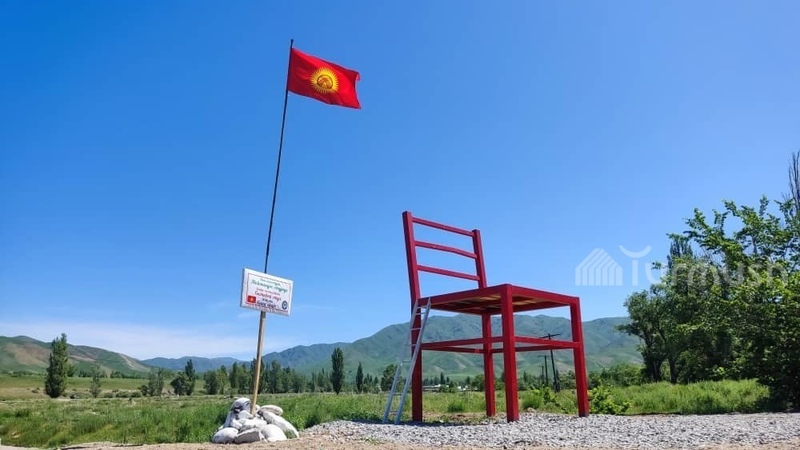 AKIPRESS.COM - A large chair measuring 5.5 meters in height and 3 meters in width has been installed at the entrance of Ilyich village in Kemin district, Chui region, local resident Rysbek Absamatov said.
Dubbed the 'hospitable chair', this steel profile chair was presented to local man Daniyar Karbozov, who with the assistance of fellow villagers put the chair at the entrance to the village in March.
Later in April, villagers planted a Kyrgyz flag next to the installation.