Turkmenistan and UNESCO discuss cooperation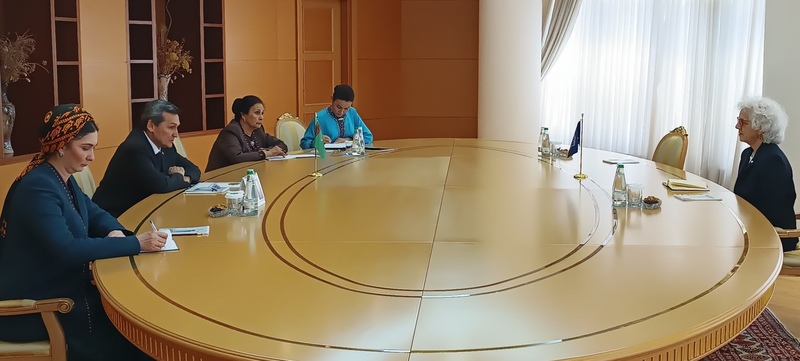 AKIPRESS.COM - Minister of Foreign Affairs of Turkmenistan Rashid Meredov on June 13 held a meeting with Director of the UNESCO Cluster Office in Tehran and Representative of UNESCO in Turkmenistan and Iran Golda El Khoury, who is in Ashgabat on a visit.
The parties exchanged views on topical issues of interaction between Turkmenistan and UNESCO, the Foreign Ministry reported. They exchanged views on specific areas of the upcoming agenda of cooperation between Turkmenistan and the Organization.
The important role of the Framework Agreement signed in 2015 between the government of Turkmenistan and UNESCO, which is aimed at active interaction in the field of education, science, cultural interaction, cooperation in the field of ecology and environmental protection, was noted.
The sides discussed upcoming joint projects and events, in particular, the organization and holding of an international forum in Ashgabat next year dedicated to the 30th anniversary of Turkmenistan's accession to UNESCO.
In turn, Golda el Khoury reaffirmed the commitment of UNESCO to continue supporting Turkmenistan in preserving the cultural heritage of the Turkmen people.