Project to extinguish Darvaza gas crater developed in Turkmenistan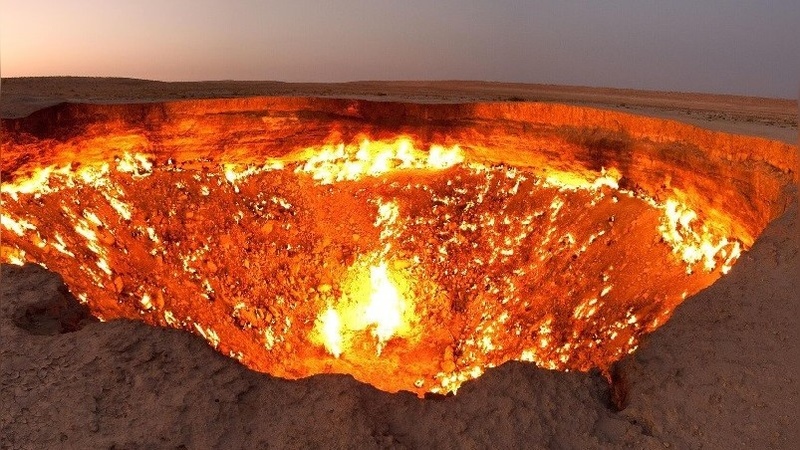 AKIPRESS.COM - Turkmenistan has developed a project to extinguish the Darvaza gas crater, also known as the "Gates of Hell". The project is at the stage of approval, TASS reports with reference to head of the laboratory of the Scientific Research Institute of natural gas of the Turkmengaz state concern Irina Luryeva.
"We developed a project, which aims to limit the flow of gas to this crater. Now it is at the stage of practical implementation. Work has not yet begun, because it is necessary to carry out a theoretical study, " said Luryeva.
The field has a complex geological structure: there are many thin layers, which lie shallow from the surface, up to 1,000 meters. The only solution to the problem is to drill a well near the field, which will take gas to all layers, according to Luryeva.
The crater appeared in 1971 at the site of a natural gas accumulation discovered by geologists. Having drilled a well, they caused a collapse. The upper layers of the soil collapsed into an underground cave, opening a large hole filled with gas. The geologists decided to set fire to the gas, believing that the fire would eventually go out. But the crater is still burning. Its diameter is 60 meters, depth is about 20 meters. Columns of flame can reach 15 meters in height.
Darvaza settlement was moved in 2004 due to the harmful effects of gas combustion products on the environment. The crater was named the "Shining of Karakum" in 2018.