Delegation of Turkmenistan attends UN High-Level Counter-Terrorism Week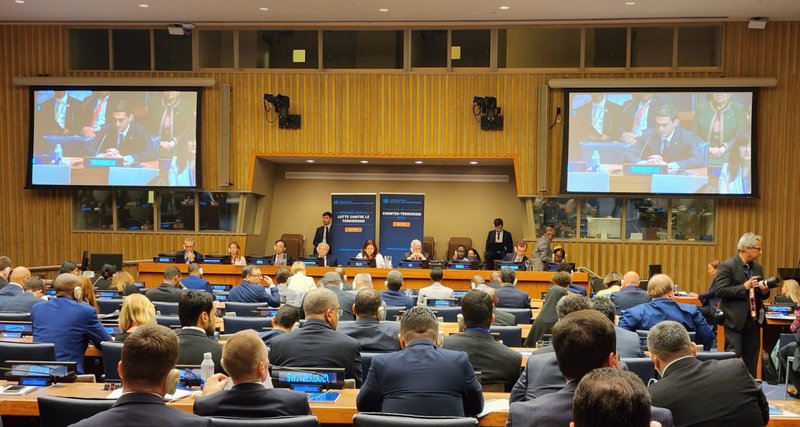 AKIPRESS.COM - The delegation of Turkmenistan headed by Deputy Minister of Foreign Affairs Vepa Hajiyev participated in the High-Level Counter-Terrorism Week in New York on June 19-20.
The head of the delegation spoke at the second session of the Meeting of the Heads of Counter-Terrorism Agencies of the UN Member States on June 19, the Foreign Ministry of Turkmenistan reported.
V.Hajiyev noted the need to strengthen the mechanism of the updated Action Plan for the implementation of the Global Counter-Terrorism Strategy in Central Asia and continue the efforts of states within the framework of the Dushanbe process.
During the visit, the Deputy Minister held bilateral meetings with UN Under-Secretary-General, Head of the Counter-Terrorism Directorate Vladimir Voronkov, as well as Assistant Secretary-General and Executive Director of the UN Counter-Terrorism Committee Executive Directorate (CTED) Natalia Gherman.
During the meeting with Voronkov, issues of cooperation between Turkmenistan and the UN on the implementation of the UN Global Counter-Terrorism Strategy were discussed. In particular, the sides considered a range of issues related to the development of a multilateral partnership, aimed at creating effective mechanisms to ensure the implementation of obligations in the field of combating international terrorism, extremism and other threats.
The parties paid special attention to the implementation of the Regional Action Plan for Central Asia for the implementation of the UN Global Counter-Terrorism Strategy.
During the conversation with German, Hajiyev reported on the efforts made by Turkmenistan in the fight against terrorism and promotion of regional stability, and expressed the country's readiness to continue close cooperation with the UN and its partners to solve urgent transnational problems.
In turn, German -appreciated the commitment of Turkmenistan to regional peace and security and expressed gratitude for the country's contribution to strengthening cooperation with the UN counter-terrorism units.
In particular, the possibilities for organizing a visit of the CPC mission to Turkmenistan in 2024 were discussed.