Dozens of foreign guests and hundreds of state employees from regions to attend opening of new Arkadag city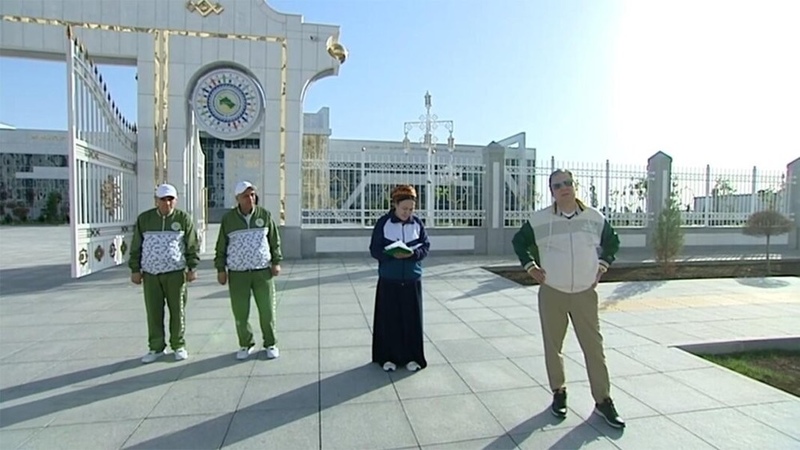 AKIPRESS.COM - The first stage of new Arkadag city will be solemnly opened in Turkmenistan on June 29, or the 66th birthday of ex-president Gurbanguly Berdimuhamedov.
Arrival of guests from 14 foreign countries and 12 international organizations is expected.
93 official representatives will arrive from Austria, Azerbaijan, Armenia, Germany, Georgia, Kyrgyzstan, China, Qatar, Korea, Uzbekistan, Russia, Turkey and Japan.
The country will be visited by 25 delegates from the UN, the CIS, OSCE, UN-Habitat, UNESCO, the Union of Architects of Russia, the Cooperation Council of the Gulf States, the Sambo Federation, the Union of Engineers and Architects of the Turkic States, TURKSOY and the Eurasian Economic Cooperation Organization.
The celebrations will also be attended by heads of diplomatic missions accredited in Turkmenistan, 41 business partners from 19 foreign companies, as well as journalists.
SNG Today earlier noted that head of the Council of Mayors of Germany Arndt Steinbach, governor of the People's Government of Shanxi Province Zhao Gang, mayor of Kazan Ilsur Metshin, mayor of the Turkish city of Kutahya Alim Yshyk, head of the executive power of Baku Azizov Eldar Aziz oglu and special Economic Policy Advisor to the Mayor of Busan (South Korea) Song Bok Chol.
In addition, elders and employees of budgetary organizations from five regions of Turkmenistan were selected to participate in the opening ceremony.
The regional administration covers the cost of the elders' trip, but state employees must pay for everything themselves. It is noted that among state employees men under 40 are recruited. A dress code is prescribed for them - a black suit, a white shirt, a tahýa, as well as the absence of a beard and mustache.
Five people were selected from each state institution of Lebap region, who were sent by train to Akhal region on June 27. One of the state employees said that an obligatory "work trip" would cost about 1,500-2,000 manats. 50 elders from the region left for the capital on June 26.