Issues of combating drug distribution in Central Asia discussed in Turkmenistan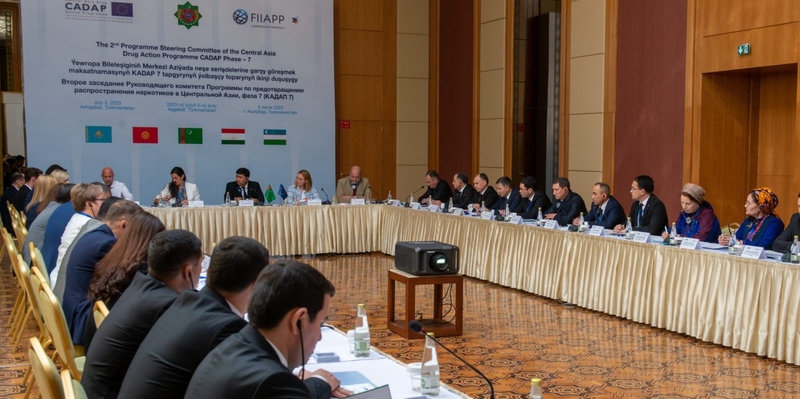 AKIPRESS.COM - The Steering Committee of the Central Asia Drug Action Programme (CADAP) - Phase 7 held the second meeting in Ashgabat on July 5, the Foreign Ministry of Turkmenistan reported.
The meeting was attended by representatives of state institutions-beneficiaries of the Central Asian countries, representatives of the delegation of the European Union in the Central Asian countries, representatives of a number of the European institutions and programs within the EU.
The meeting aimed to inform about the expected results and planned activities of CADAP-7, as well as to strengthen mutual understanding regarding program tasks, implementation strategies and results.
The heads of the delegations discussed topical issues related to drug prevention activities in the region and highlighted key achievements in this direction. They also exchanged views on the regional action plan for 2023-2024.
An additional meeting was held on July 6 on Turkmenistan's experience in combating smoking and alcohol consumption as part of the meeting of the Steering Committee of the CADAP-7 program. The meeting's purpose was to exchange experience on priority issues on the agenda to create new opportunities to protect and improve public health.
Representatives of the ministries and state agencies of Turkmenistan noted that the fight against tobacco smoking and alcohol consumption is one of the priorities of the state policy. Measures and programs in this direction were noted, including "popularization of the principles of a healthy lifestyle among the younger generation", the Ministry notes.