Delegation of Turkmenistan attends OSCE high-level conference on climate change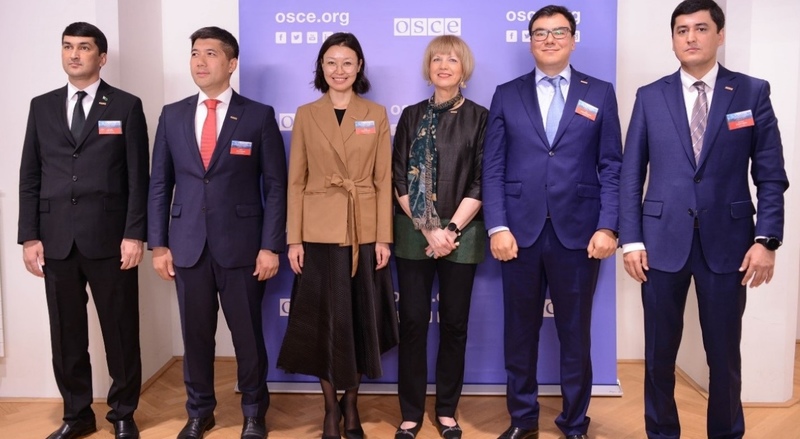 AKIPRESS.COM - OSCE Secretary General Helga Maria Schmid hosted the OSCE High-Level Conference on Climate Change in Vienna on July 7. The Forum was attended by the delegation of Turkmenistan led by Deputy Minister of Agriculture and Environmental Protection Ch. Chetiyev, the Foreign Ministry reported.
The conference brought together Ministers, Climate Envoys and other high-level political actors of the OSCE along with representatives of international organizations and civil society, climate security experts and practitioners.
During the conference, the delegation of Turkmenistan made a statement on the priorities and achievements of the country in combating climate change and its consequences.
The head of the Turkmen delegation listed the ongoing priority tasks within the national climate change strategy, including improvement of hydro-meteorological observations of weather and climate change, development and implementation of mitigation and adaptation measures to climate change, implementation of measures for the economy of fuel and energy resources and stabilization of greenhouse gas emissions until 2030 using energy-efficient and resource-saving technologies and increasing the level of international cooperation in climate change measures.
In the follow-up to the OSCE Ministerial Council Decision "Strengthening Cooperation to Address the Challenges Caused by Climate Change" that was adopted in Stockholm on 3 December 2021, the High-Level Conference provided an opportunity to discuss the potential implications of climate change for security and stability in the OSCE area and efficiency in tackling climate change through concrete projects in line with its comprehensive security approach.