Better connectivity to boost trade in Northeast India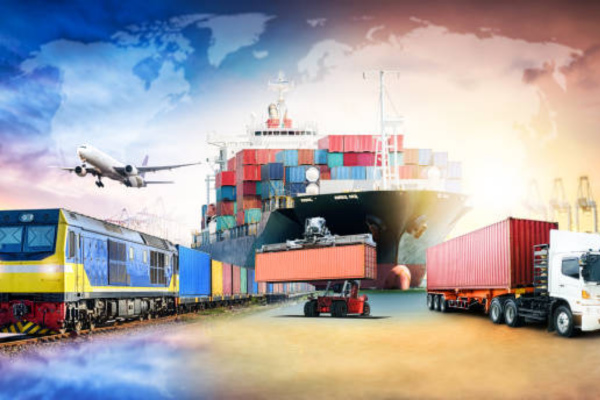 AKIPRESS.COM - Northeast India, which shares 98 per cent of its borders with five different countries, including China, has the prospective to become a vivacious link to the three SAARC countries – Bangladesh, Nepal, Bhutan, and Southeast Asia, especially Myanmar. Moreover, as India's foreign policy talks about the 'Act East' and 'Neighbourhood First' strategies, it again brings Northeast India into the spotlight as a 'connectivity gateway' to the wider Indo-Pacific region. The 'Act East' policy for India is crucial. It is primarily because India is crucially positioned within South Asia and is part of the broader Bay of Bengal region, Guwahati Plus reported.
If India wants to play a more vibrant role in the region, it must engage more strongly with its East (even Fareast Asia) and Southeast Asian neighbours. And in such a situation, the role of Northeast India is again going to be significant. After all, in a globalised world, connectivity is central to development. A lot of researchers have articulated that connectivity is a key instrument for the overall development of a region.
The geographical location of Northeast India makes it the key alliance for India's connectivity plans and marketable interests in the Bay of Bengal region. And when we talk of a stronger alliance with Fareast Asia, Japan's idea of a 'Free and Open Indo-Pacific' and India's 'Act East' and 'Neighbourhood First' policies find a total strategic convergence. Now, there is greater awareness of the importance of connectivity corridors to enhance trade, commerce, and people-to-people connectivity. But, it is an extremely difficult task to have proper connectivity corridors, or something like a freight corridor in Northeast India primarily because of the topography. And because of the topography and the distance from New Delhi, the entire Northeast India remained an underdeveloped region for such a long time.
Despite being bestowed with huge natural resources, the development of Northeast India has always been hindered because of six decades-old insurgent movements. The region has also been a victim of ethnic conflicts and illegal cross-border migration. For the last two decades, the successive governments have been trying to handle the longstanding challenges to development, improving road and rail infrastructure in Northeast India. In fact, the East-West Corridor, for the first time, introduced the model of four-lane highways in Northeast India. Road projects in Northeast India have started to get maximum fund allocations, and in 2022-23, the total allocation was Rs 13,500 crore. Similarly, Northeast India also has much better rail connectivity now with New Delhi and other major cities.
The plan for an extension of the railway line to Imphal and beyond is the topmost on the Railway Ministry's agenda. Amid the talk on the development of the Trans-Asian Railway, Northeast India is going to be a hub of mega rail connectivity. In addition to the expansion of road and rail projects in Northeast India, the Ministry of Civil Aviation has also launched the regional connectivity scheme - UDAN (Ude Desh ka Aam Nagrik). Now, there are 16 operational airports in Northeast India. The Advanced Landing Ground at Ziro in Arunachal Pradesh has also been made operational for civil aviation. The Ministry of Civil Aviation has also taken up 13 major infrastructure works worth Rs 1,543.70 crore in Arunachal Pradesh, Assam, Manipur, Meghalaya and Tripura. It has also been reported that a corpus of Rs 500 crore has also been set aside for enhancing both inter and intra-northeast air connectivity.
There are 24 routes (under UDAN) dedicated to the northeast. As air connectivity is being upgraded, it has started to help the local people in Northeast India to travel hassle-free. The residents have also started to contribute to the growth in accessibility of the northeast region. The government believes that improvement in connectivity will boost trade in Northeast India. Tourism is one sector which is going to be immensely benefitted because of the improvement in connectivity in Northeast India. The introduction of flights to Itanagar, Pasighat, Tezu and Ziro, backed by helicopter services to Tawang and a few other areas is going to boost tourism in a big way in Arunachal Pradesh. And as a part of the 'Act East' policy, the Ministry of Civil Aviation is also planning two new international routes from the region - Agartala-Chittagong-Agartala and Imphal-Mandalay-Imphal.
Earlier, there was direct air connectivity to Dhaka, Bangkok and Paro from Guwahati. Unfortunately, all the flights were later cancelled. It is good that New Delhi is now taking a lot of initiatives for the transportation of horticultural produce under the Krishi UDAN, and is helping farmers to deliver chillies, jackfruit, lemons and grapes from Northeast India to markets in the UK, Germany and the UAE.