Archival photo: Kyrgyz woman married to rich man 123 years ago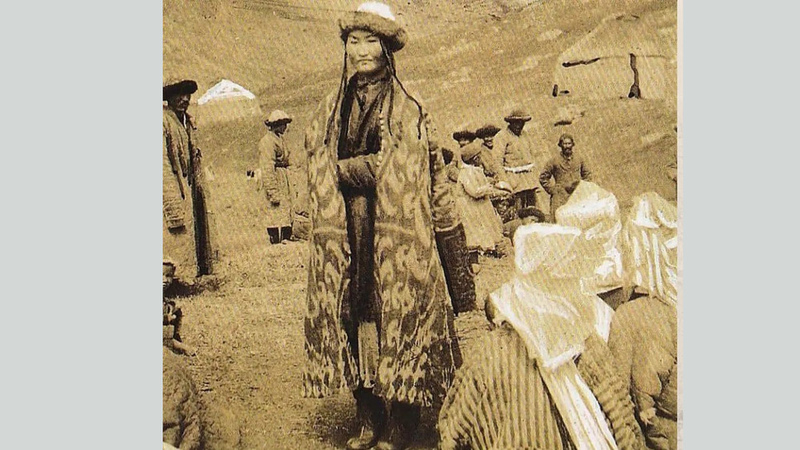 AKIPRESS.COM - The archival photo shows a woman married to a rich man.
The photo was taken in 1900 during a trip through the Tien Shan of the Italian prince Scipione Borghese with the Swiss Matthias Tsurbriggen and compatriot Jules Brosherel. They crossed the north of present-day Kyrgyzstan and explored the Enilchek valley near Karakol.