Hollywood screenwriter conducts master class for 25 Kyrgyz screenwriters, directors and producers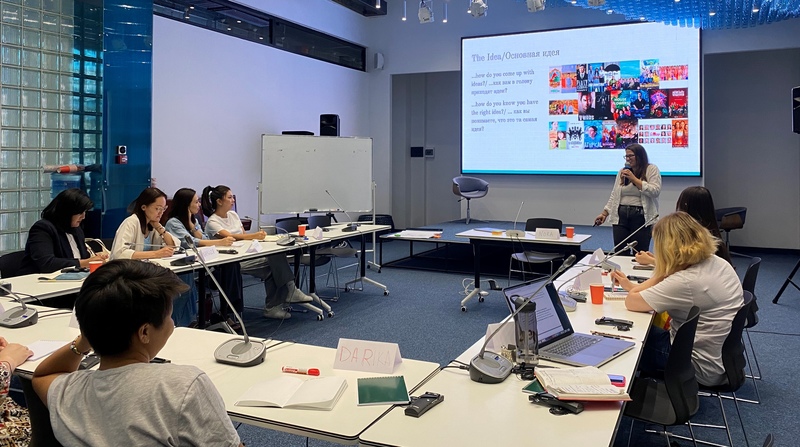 AKIPRESS.COM - Twenty-five members of Kyrgyzstan's creative industry, including screenwriters, film directors, and producers, trained their TV screenwriting techniques and skills with visiting American screenwriter Nora Winslow on August 14-18, the U.S. Embassy said in a statement.
Winslow's visit is part of the U.S. Department of State's American Film Showcase program implemented by the Central Asia Design Hub / IREX and supported by the U.S. Embassy in the Kyrgyz Republic.
The participating Kyrgyzstani producers and screenwriters have strong experience in TV series, documentary films, and movies, are well known in Central Asia and several have received international recognition.
As part of her visit to Kyrgyzstan, Winslow led a master class TV screenwriting workshop, conducted a capacity-building workshop for early-career participants, and participated in a #GoNight discussion organized by the Institute for War and Peace Reporting that was open to the public. These activities shared Hollywood best practices and the Hollywood-style "writer's room" model with representatives of the Kyrgyz creative industry, the Embassy notes.
Nora Winslow is a film and television writer who has worked on shows including Miracle Workers (TBS), Future Man (Hulu), and projects for Netflix and Roku.