Indian PM Modi says geopolitics is changing, India becoming voice of global south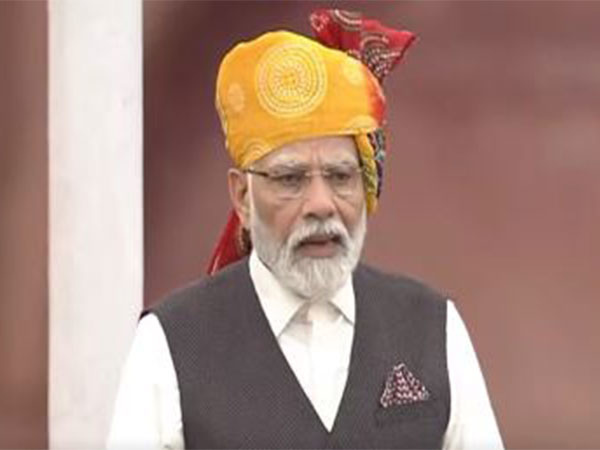 AKIPRESS.COM - Addressing countrymen from the ramparts of the Red Fort on 77th Independence Day, Prime Minister Narendra Modi on 15th August said that after the COVID-19 pandemic, the world order and the definition of the geopolitical equation have changed and India has become the voice of global south, HT Syndication reported.
"After the second world war, a new world order took shape but I can see now clearly that a new global order and a new geopolitical equation is moving ahead after the Covid; the definition of the geopolitical equation has changed. And my dear family members, your capability is visible in giving the world a new shape...," PM Modi said.
PM Modi stated that during the covid crisis, India's work in the development of the world has shown the capability of the country. He further stated that during the covid, the supply chain was destroyed and also the developed countries were facing pressure at that time but India pursued a human-centric approach.
"Today India is becoming the voice of the global south. India's prosperity and heritage have become an opportunity for the world," he said.
In his 10th consecutive Independence Day speech, the Prime Minister said, "Global experts saying India will not stop now, all rating agencies are lauding country. Ball is in our court and we should not let go of the opportunity; no ifs and buts on anyone's mind about India's capabilities."
"In shaping a changing world, Indian people's capabilities are evident. India's biggest capability is trust - people's trust in government, in the country's bright future and the world's trust in India," he said.
He also lauded the contribution of youth and says those from tier 2, and tier 3 cities are also making a lot of impact in various fields, including start-ups.
The Red Fort was decorated in tricolour, and a G20 sign was made on the ground with flowers.
Earlier, upon his arrival at the Red Fort, PM Modi was received by Defence Minister Rajnath Singh, Minister of State for Defence Ajay Bhatt, Defence Secretary Giridhar Aramane and three service chiefs. As soon as the national flag was hoisted by the Prime Minister, flower petals were showered at the venue by two Advanced Light Helicopters Mark-III Dhruv of the Indian Air Force.