World football champion and legend of Barcelona Carles Puyol arrives in Bishkek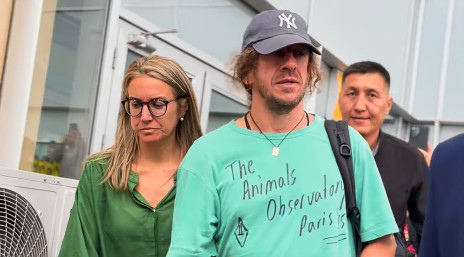 AKIPRESS.COM - The world football champion and the legend of the "Barcelona" club Carles Puyol arrived in Bishkek.
He was met by more than a hundred fans at the airport in Bishkek.
Puyol's visit to Kyrgyzstan is taking place due to the opening of the Barcelona academy in Kyrgyzstan.
In addition, he will take part in the match of Barcelona legends against Central Asian football veterans.