UK authorities reveal information about $71 million of UK property owned by daughter and son-in-law of Nursultan Nazarbayev - The Times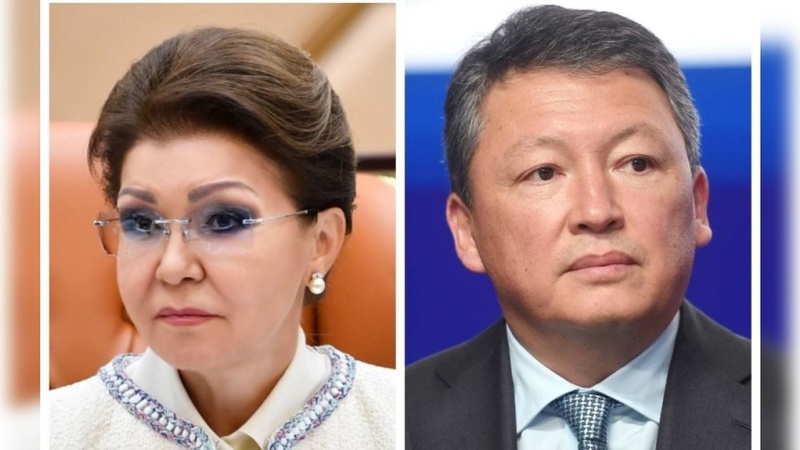 AKIPRESS.COM - The UK authorities have revealed the real estate of the family of former President of Kazakhstan Nursultan Nazarbayev, registered in London through offshore companies, The Times reports. The total value of the assets is estimated at $71 million.
It is reported that daughter of the ex-president of Kazakhstan Dariga Nazarbayeva owns two apartments in Chelsea worth £31 million and a house in Highgate, north London, worth £9.3 million. The property is registered to offshore companies Tropicana Assets Foundation and Villa Magna Foundation based in Panama.
The newspaper also mentions Nazarbayev's son-in-law Timur Kulibaev, who bought a house in Sunninghill Park in Berkshire from Prince Andrew for £15 million in 2007. Kulibaev owns a £1.5 million mews house near Hyde Park. It was purchased through a company registered in the British Virgin Islands.
Nursultan Nazarbayev and Dariga Nazarbayeva did not respond to The Times' requests for comment. Schillings, which represents the interests of Timur Kulibayev, said that he "is a successful independent entrepreneur who has legally and transparently accumulated his fortune for 35 years."
Information about London real estate owned by the family of former leader of Kazakhstan through offshore companies has become public through the Register of Overseas Entities, which aims to provide transparency of who owns properties in the UK through offshore firms. It is maintained by the British authorities.
The Times matched the database with Land Registry details to give a list of properties owned and their owners. The publication also mentions the real estate of the family of President of Azerbaijan Ilham Aliyev and the assets of daughter of the ex-president of Angola Isabel dos Santos, who was previously included in the rating of African billionaires according to Forbes.
The idea of creating a registry as a tool for combating money laundering was voiced back in 2016 by then British Prime Minister David Cameron. However, the relevant bill was adopted only in the spring of 2022 after the Russian invasion of Ukraine.
According to The Daily Mail, about 29,000 foreign companies have registered in the database. However, more than 5,000, as trusts, do not disclose their owner. The Times mentions in publication a similar loophole in the law.