Elderly couple lives without electricity in a Naryn village for 3 years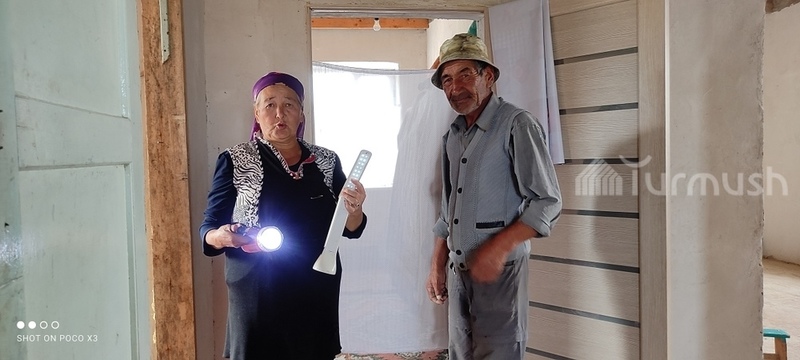 AKIPRESS.COM - Omurzak Yryskulbekov, 64, and Beishebubu Monoldorova, 57, reside in the newly developed residential area Ulan-2 within At-Bashy village in Naryn region.
They have been living three years without electricity.
Despite filing appeals with local authorities and the district mayor regarding this pressing issue, no resolution has been achieved. Two months ago, a power line extension was made, but the problem remains unresolved.
The couple has two sons, one daughter, and five grandchildren. Additionally, Yryskulbekov is classified as a disabled person of the 2nd group.
"We were granted this piece of land due to my husband's condition, and we constructed our home through our own efforts. Both of us are retired. We are living without electricity for three years. Moreover, we lack access to clean water and must transport it ourselves. We cook our meals outdoors using an oven. Our situation has become extremely challenging," stated Monoldorova.
Ruslan Dokoev, the head of At-Bashy vilalge, assured that the household will soon receive the electricity supply.