Limon Media wins Digital Bridge award at forum in Astana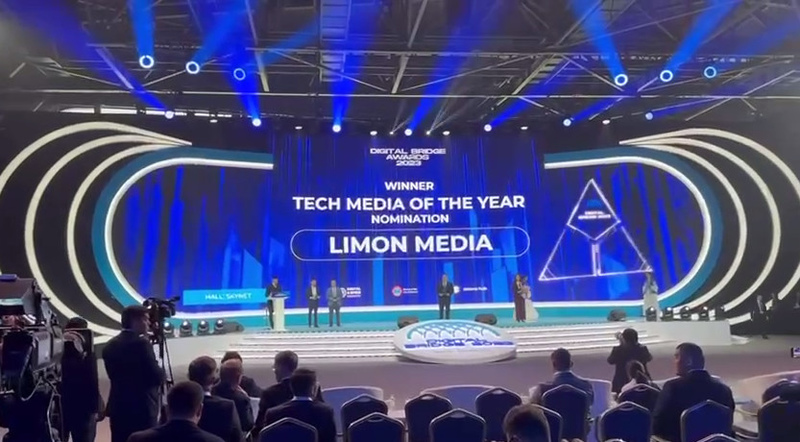 AKIPRESS.COM - Kyrgyz company Limon Media was announced a winner of the Tech Media Of The Year nomination of the Digital Bridge Awards 2023 in Astana on October 12 during Digital Bridge 2023 forum.
Media companies from Azerbaijan, Kazakhstan, Kyrgyzstan, Mongolia and Uzbekistan were nominated for the given award.
Prime Minister of Kazakhstan Alikhan Smailov handed in the award to Limon Media CEO Tagai Tazabekov.
Digital Bridge 2023 is the largest technology forum in Central Asia. The main theme of this forum was discussion of the role of artificial intelligence in the modern world - artificial and human intelligence: the right balance.
The international forum was held with participation of the President of Kazakhstan Kassym-Jomart Tokayev, top managers of world companies, international and domestic experts in the field of IT innovation, and venture investors from across the region.
More than 20,000 participate in the forum, including representatives of over 300 IT companies, investors and speakers from 15 countries. Speakers include Tiktok CEO Shou Zi Chew and Starlink Vice President of Business Operations Lauren Ashley Dreyer.
Limon Media is Kyrgyzstan's media company, which tells about young people, who succeeded in education or career.