Foreign Minister of Mongolia receives Ambassador of Japan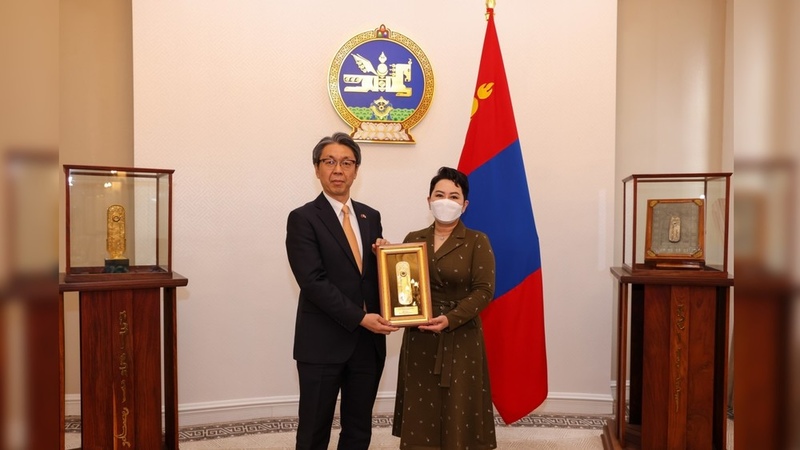 AKIPRESS.COM - Minister of Foreign Affairs of Mongolia Battsetseg Batmunkh received Ambassador of Japan Kobayashi Hiroyuki on November 15 in relation to him finishing duty and returning home, GoGoMongolia said.
Battsetseg Batmunkh emphasized that Kobayashi Hiroyuki worked diligently to advance the relations between the two countries and made a valuable contribution to the development of the strategic partnership.
Kobayashi Hiroyuki has worked as an Ambassador since 2019, and effectively implemented high-level visits between the two countries, deepened regional and international cooperation, and made a valuable contribution to Mongolia's short-term overcoming of the pandemic.
The Minister of Foreign Affairs also thanked the government of Japan for the successful implementation of many projects and programs aimed at supporting the sustainable social and economic development of Mongolia.
Battsetseg Batmunkh handed over "Altan Gerege" of the Ministry of Foreign Affairs to Kobayashi Hiroyuki and wished him success in his future work.